Paragon VTOL Aerospace is creating a hybrid-electric vertical takeoff and landing (VTOL) passenger aircraft.Paragon VTOL Aerospace will be moving its operations to Brownsville. The vertical takeoff aircraft operation is scheduled to begin operations this year.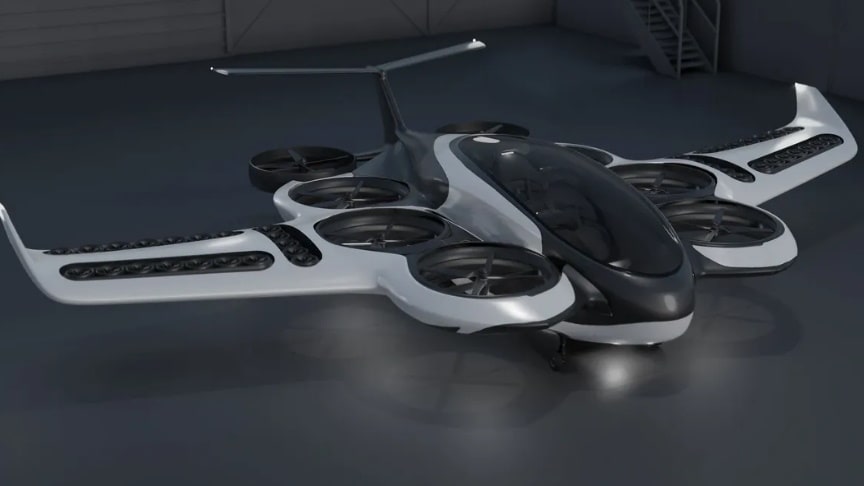 source/image: paragonvtol
The newly designed hybrid-electric Soar VTOL winged modern aircraft that is piloted, has a range of 500 miles+, depending upon the number of people traveling inside the aircraft.
The aircraft has eight main large 500 hp ducted fans, six of these are embedded in the wings for VTOL flight and the two rear ducted fans tilt for VTOL and forward flight. The company has designed a hybrid system that uses direct hydrogen combustion alongside a battery pack in order to increase range.
Advertisement
The main wing has grand total of 24 micro-ducted fans to keep noise to a minimum when taking off and landing. The two large rear fans are designed to tilt upwards and provide forward thrust for winged flight.
Specifications:
Estimated delivery 2024 contingent upon FAA, EASA & CAA approval
Full scale validation testing 2022
Proprietary Carbon Fiber Construction
Frost resistant airframe
Hybrid electric propulsion
70 decibel engine
500 hp electric motor per ducted unit
5 passenger+ plus pilot
Micro propellers for reduced noise during take off and landing
500 mile+ range
* The photo is a rendering of our actual VTOL under development. Final version will be based on an FAA approved airframe which may alter the commercial ready VTOL