Swedish design engineer Mikael Kjellman has created the vehicle that combining concept between car and bicycle called the Poldride. Kjellman's 70-kg creation features four wheels for added stability, a waterproof fabric body mounted on an aluminum frame, and a seat height that offers the same visibility as that of a small car.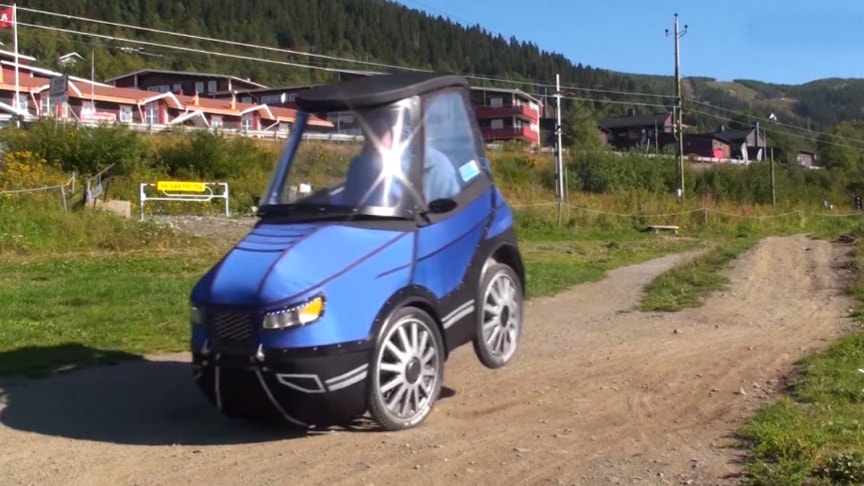 Mikael takes PodRide to the local BMX track to test PodRide's off-road capability. Very few velomobiles would ever even attempt something like this. Whilst we are not promoting PodRide as an off-road vehicle, this video proves the versatility of PodRide.
PodRide is the all weather, four wheel e-bike, that looks like a car.With PodRide you can cycle anywhere, in any weather, your way.Ride in comfort, improve your health, save money, and care for the environment.Pedalling power is a 250-watt crankshaft-mounted motor, taking the PodRide to an electronically-limited top speed of 25 km/h.
Advertisement
One charge of the onboard battery pack should be good for a motor-assisted range of about 60 km .PodRide's electric motor allows you to adjust the level of assist, to travel further, easier, and conquer the hills. PodRide is the most practical all weather bike around. There's even room for a child passenger or your groceries.