Many people save money in building their own tiny dwelling, but some do invest more to hire a professional to do the job.This incredible off-the-grid Tiny Home, constructed by boat builder and cabinet maker Jeff Hobbs really has taken Tiny House construction to the next level.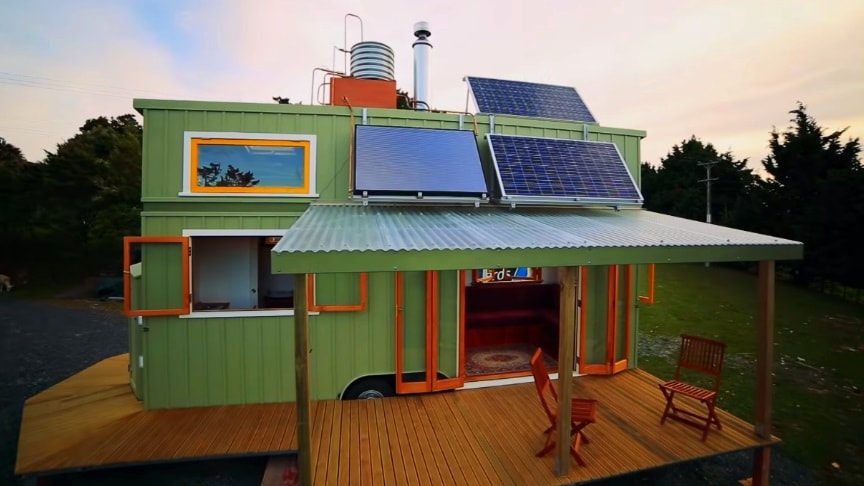 source/image: Living Big In A Tiny House
It's packed with clever design features, high quality materials and sustainable technologies. The 23.95 sq m (257.8 sq ft) house was built using structural insulated panels (SIPs) made from plywood and foam; recycled wood materials and sports multiple off-grid solutions.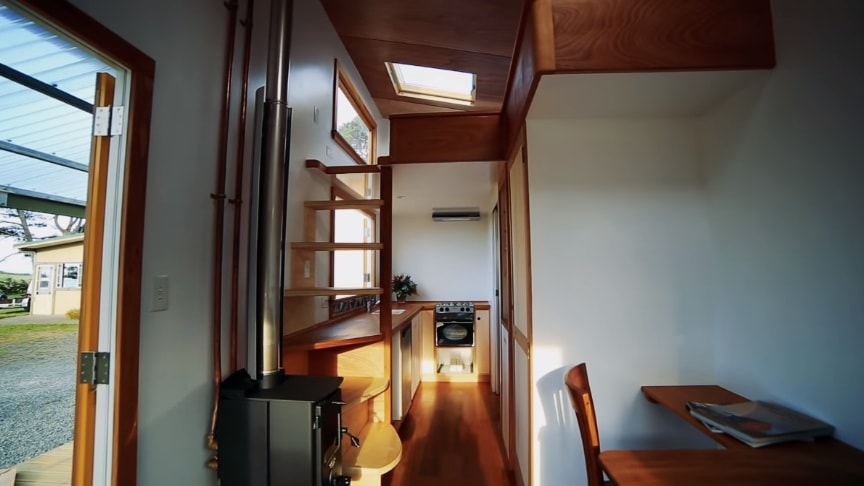 source/image: Living Big In A Tiny House
Hobbs chose to build the home using 62 mm (2.45 in) thick SIPs due to their lightweight, strength, durability and excellent insulation qualities, and also meant that he had extra floor space to work with when designing the home's interior.
Advertisement
The owner, Briar Hale, paid a total of NZ$130,000 (about US$87,100) for the tiny home built by ex-boat builder and carpenter Jeff Hobbs.Inside, the home feels very spacious, thanks to the inclined roof and two skylights that allow light to pour in. Here, Hobbs' experience as a boat builder shines through in the meticulous details, and high-quality materials.
A 600 watt solar system powers the home, and a solar collector and wood-stove take care of all the water heating. These elements give the home a truly futuristic look.An outdoor utility cupboard located on one end of the structure contains the electrical unit with two 6-volt batteries, a washing machine, and the gas and plumbing units.