Shuttle bike kit is a 100% made in italy , hand made, high quality product. it is specially designed to offer opportunities for sport, fun, and adventure you never thought could become reality.Following few and easy steps you will transform your bike in a real water-bike : you can carry it in a simple backpack, reach the wished place and start to pedal on water!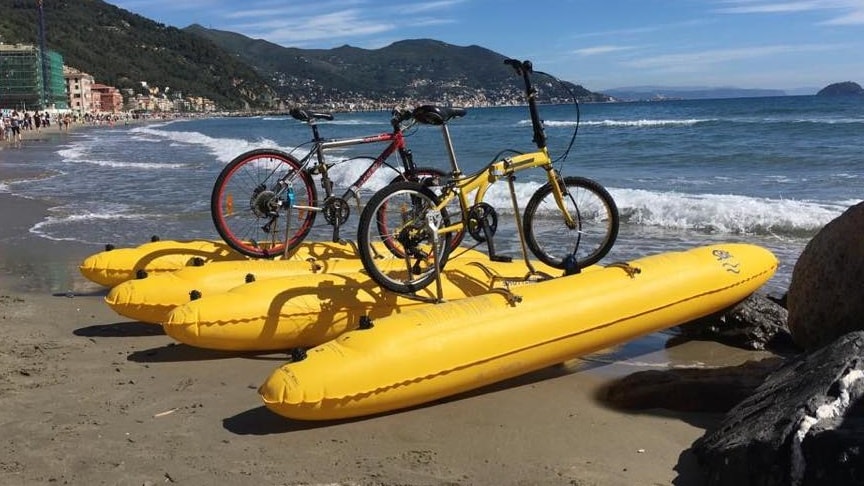 source/image: Shuttle Bike Kit
The kit consists of pontoons or floats which are airtight arrangements that are to be inflated with the help of a special bicycle pedal that pumps air into the floats.
The pontoons are generally yellow in color and are made of a combination of plastic and nylon, to provide strength and durability.Shuttle bike kit does not require special skills : it can be used by everyone, even if you are not a good biker or swimmer.
Advertisement
It allows you to experience unique emotions , exploiting the opportunities of a real water transportation respecting the environment.With the weight of the entire back-pack now down to 11 kilograms, a top speed of 10kmh on the water, and a prep time of under 10 minutes without the need for any tools.