The Lockheed F-104 "Starfighter" is an American Cold War-era single-engine fighter aircraft manufactured by the Lockheed Corporation, Burbank.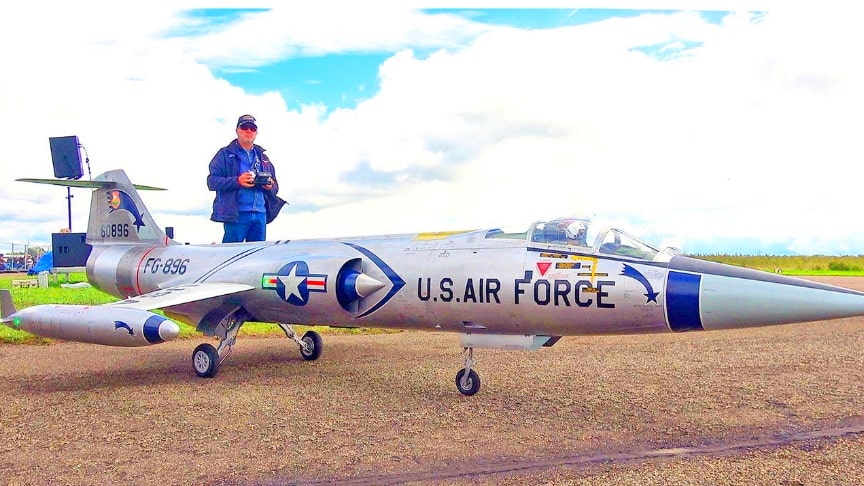 source/image: DIGITAL RC
This Airworld 1/4 scale F-104 flown by Trond Hammerstad uses a massive Jet Cat P400 turbine engine with 40 kg of tthrust and is controlled by a Spektrum iX-20 radio system, the airplane is over 4.20 meter long with a wingspan over 2.5m.
The big Starfighter is over 150 inches long.The flight characteristics of the model are outstanding and, contrary to all expectations, extremely good-natured.The gorgeous scenery is just the icing on the cake!
Advertisement
The airplane can reach top speeds of 90mph, land at 20mph, and fly for four minutes with mixed throttle.Many RC pilots build and fly these large scale RC airplanes just because it's awesome to fly a huge airplanes!