The Sikorsky R-5 was the second helicopter type to go into full production for the U.S. Air Force. The R-5 prototype first flew in August 1943.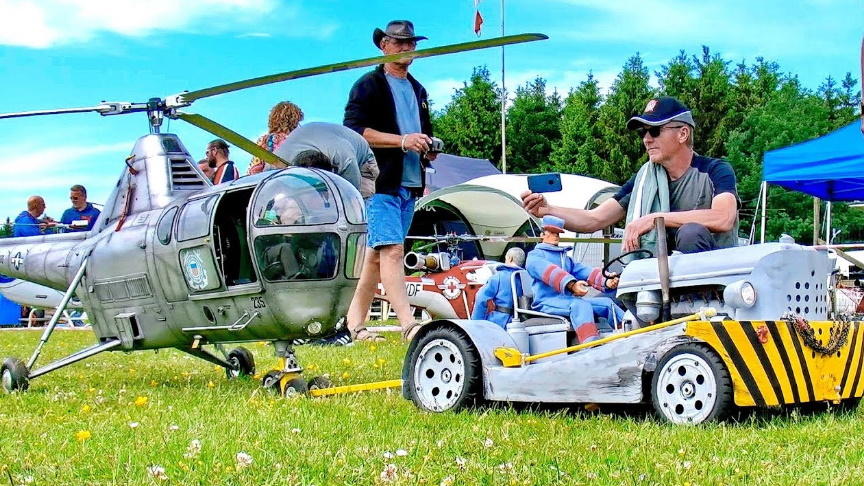 source/image: RC MEDIA WORLD
In 1946, the Dragonfly became the second helicopter to enter Coast Guard service under the Navy designation HO3S-1G. They were used to develop techniques and equipment for using helicopters in Air-Sea rescue operations. This RC Sikorsky Ho3s-1g helicopter is a scale of around 1:4 and has a rotor diameter of app.2.5m, with a length of app:2.80m, the take off weight of the helicopter is 25+kg.
The 3-blade rotor is powered by a two stroke 50cc gasoline engine.The cockpit in precisely the right location and the mechanics are built into the engine compartment just like in the full scale version.
Advertisement
The main body of the helicopter is die cast metal.This models is a truly work of art, representing countless hours and immeasurable energy and resources spent ensuring that as many granular details as possible to accurately reflect the original.//RC MEDIA WORLD