With its world renowned MAN four wheel drive off road ability and a comprehensive list of features, this is the ultimate 4×4 Expedition Vehicle.The SLRV Commander 4×4 Expedition Vehicle is a true home away from home.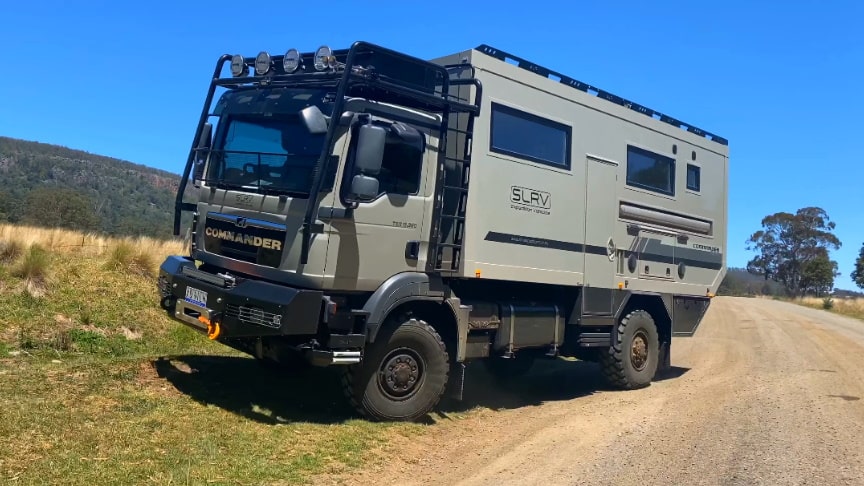 source/image: SLRV Expedition
Its spacious interior and a long list of features make this one of the most luxurious and well appointed off-road motorhomes available. Perfect for those who require a larger living space.Thanks to a massive water-supply system, solar power, a full kitchen and bathroom, a dining area, and a queen bed, passengers can comfortably stay off the beaten path for long periods of time.
Completely self-contained, the SLRV Commander has an impressive list of included and optional features that give it its long range and long-term travel capability. The Commander is available in a choice of floor plans and a range of household Miele appliances.
Advertisement
Easily shipped to anywhere around the globe, this is the ultimate long-term four-wheel drive camper – and the ultimate way to see the world.The SLRV Commander is available with a spacious 6m internal living space. All models feature an enclosed rear garage, available in various lengths, to store larger items including spare tyre, table and chairs, mountain bikes (qty varies) – and even a motorcycle in the 1m garage option.//SLRV Expedition