Jason was living the typical life, working eight hours a day and doing errands on his off time while craving the outdoors. He discovered the beautiful world of tiny home living and minimalism in the wilderness through reading books and watching YouTube channels.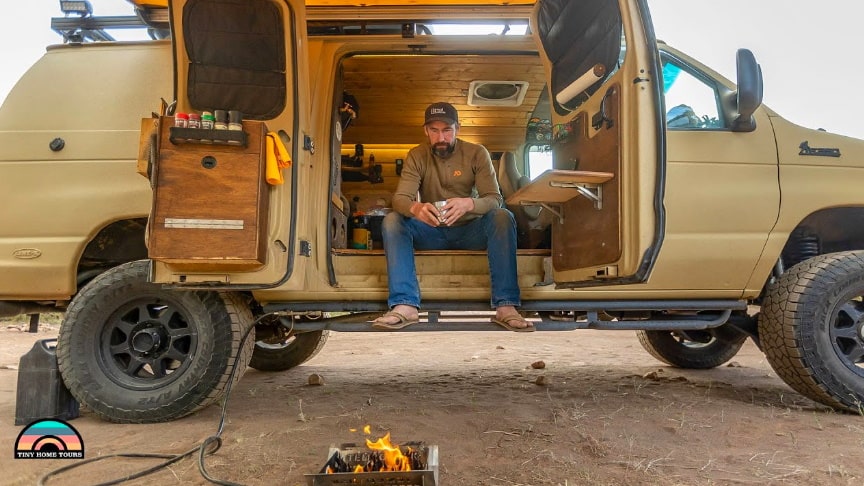 image: Tiny Home Tours
After time researching, he found himself the owner of a beat-up, multi-toned, two-wheel drive van. With hard work and transformation, his van is now a four-wheel drive, an off-road machine named Sasquash! Watch the video from Tiny Home Tours for more info:
With a thoughtful layout, he devised a functional design that provides a space to call home while scouring new ground.
Advertisement
Jason has a navigation system to help him through the untracked land and ample outdoor gear to assist when the trails get deep. He has a two-burner stove, a top-loading fridge, and several hidden compartments for random storage.