Finding an affordable place to live in a city like Auckland, New Zealand is no easy task! When the average cost of a home sits at around $1 million, young people especially can have a really difficult time getting their foot on the housing ladder. Cam and Amanda found their way out of the rent trap and into their first home by building a tiny house on wheels.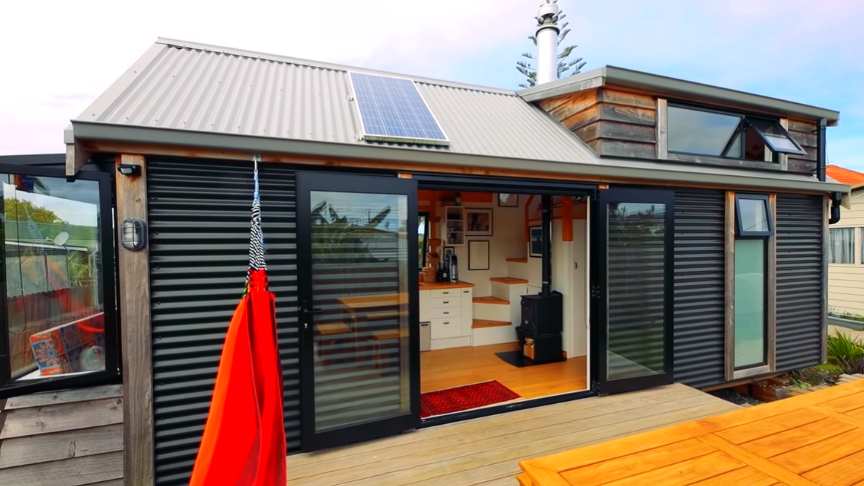 source/image: Living Big In A Tiny House
Their home is beautifully designed and constructed. It's open, spacious and is packed full of clever design features which make the home a dream to live in such as transforming furniture and even a hidden television in the loft!
At 24 x 8 meters (8x26ft) their home fits into a compact footprint yet is fully featured with everything the couple needs. There's plenty of space for cooking, relaxing and entertaining, a comfortable loft for sleeping and the home even boasts a fantastic sized bathroom.
Advertisement
Close to the city, they have found an amazing parking spot for their urban home and the surrounding area has been wonderfully landscaped to create a brilliant space for outdoor living. I hope you enjoy the full tour of this very special urban tiny house.