In today's video I want to show you revolutionary machine that allows you to put on rubber, nitrile and latex gloves in seconds! I named it GLOVER 6000!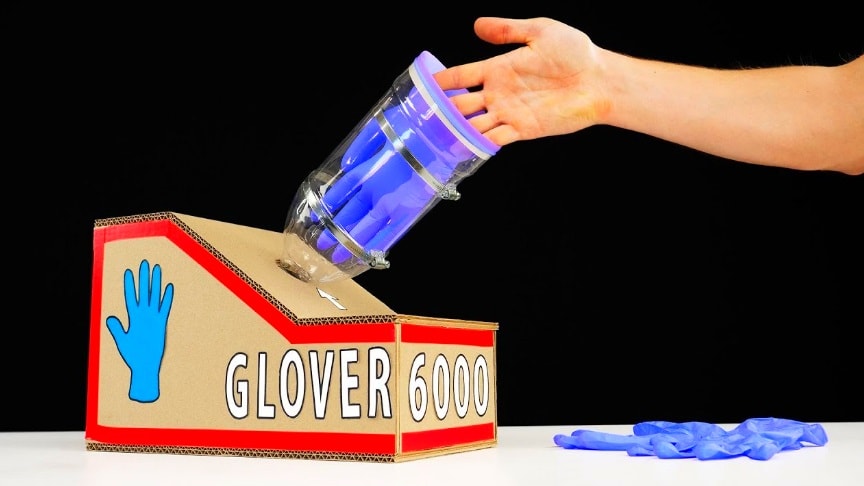 source/image: The Q
It's portable, so you can use in anywhere. Also, this machhine is soo cool and simple and doesn't request some special skills or equipment to built one! Instead of vacuum pupms you can use any vacuum cleaner!
Consider taking off any rings, bracelets or other jewelry on your hands. These could make them difficult to put on and uncomfortable to wear. Removing your jewelry also minimizes the risk of your glove tearing.
Advertisement
Disposable gloves are ideal for protection against germs and chemicals. Latex gloves are strong, durable and cost effective and nitrile gloves are latex free for those with sensitive skin.