TWIN brothers Geoff and Mike from Waterboro, Maine started making their own small vehicles when they were just six or seven years old. They have always been into four wheel off-roading and growing up they built vehicles out of any junk they could find.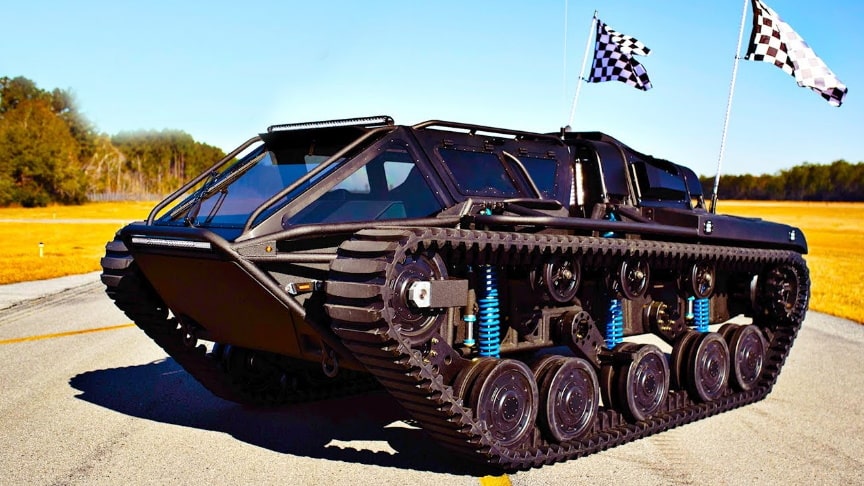 source/image(PrtSc): Barcroft Cars
Originally the brothers wanted to build vehicles just for fun but after the 9/11 tragedy their focus shifted to building vehicles that have a duty. They now design and produce military standard Ripsaws for clients.
The Ripsaw is a single-seat luxury tank with a 1,500-horsepower Hellcat engine.The Ripsaws are kitted out with lux interiors and advanced stereo systems to suit their client's needs. The brothers promote the ease of driving a Ripsaw and state that: "If you can drive a car you can drive a ripsaw."
Advertisement
Their vehicles have even appeared in movies and TV shows, recently featuring in Fast and Furious 8. The brothers have said: "We're extreme personalities and we're twins, and we're very competitive. We would never have developed Ripsaw if we didn't have that type of energy and competition."/Barcroft Cars