This is the brand new Rivian R1T.A fully electric pickup truck from the future. Powered by an incredible 7,777 batteries the Rivian R1T is truly the future of pickup trucks.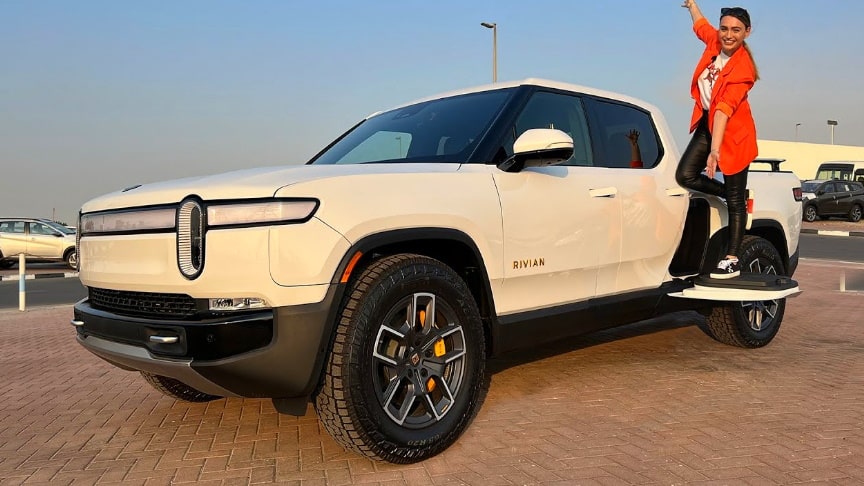 source/image: Supercar Blondie
Packed with incredible features the R1T is truly one to look out for. Domi gives us a closer look at why the Rivian R1T will be the coolest pickup truck on the road!
From the hottest places to the coldest — from 130ºF to -25ºF — our battery systems were built to explore, targeting between 260–400 miles of range depending on the battery pack and motor you select. The Dual-Motor and 21″ wheel combination is the most efficient, with the 20" and 22" wheels having a range reduction of 10-15% and 5-10% respectively. Estimates will vary depending on driving style and conditions.
Advertisement
Inspired by overland trips, off-road detours and long weekends in the woods. The R1T is designed with premium, adventure-proof materials that welcome mud, sand and everything else you can throw at it.Between the bed, front trunk, rear storage bin, under-seat compartments, center console and gear tunnel, there is over 62 cubic feet of storage — solutions for every usage.