Willow X is the ultimate outdoor robot, with arms to enable hundreds of tasks.the robot is able to weed with its arms, sweep the patio with an add-on or free the lawn from small parts lying around, such as branches. The concept video shows how the Willow X puts the waste on the compost and even collects vegetables.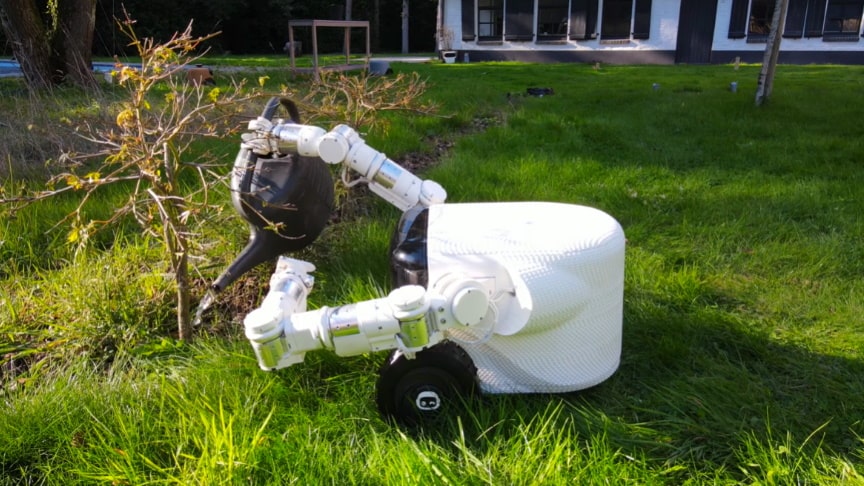 At the same time, the robot can be controlled with a computer or smartphone and is constantly learning new tasks, also thanks to AI functions. With the help of the StarLight application, you can assign different tasks to the robot.
The Willow X has AI artificial intelligence capabilities, can detect rain, and navigates using its onboard camera instead of perimeter wires or GPS. It boasts of packing a 4K camera and once it finishes its chore, it automatically returns to its charging dock.
Advertisement
The robot could attach a pair of accessories in its front part, one of them being a kind of vaccum cleaner for outdoors and the other a lawn mower, which would leave the garden untouched.
Willow X's tasks:
Multifunctional robot arms.
Including a lawn mower tool.
Artificial Intelligence capabilities.
4K Camera.
Battery 6 hours on one charge / 8 hours for Willow Pro.
Basic scripting possibilities.
Rain detection.
Driving slopes up to 25% and up to 35% for Willow Pro.