A Korean company developed a product to reduce the harsh impacts of guardrails, and hopefully, save lives. The rolling Barrier redirects errant vehicle to the right direction by effectively absorbing impact energy with rollers, upper and lower rails (Impact-energy is converted into rotational energy).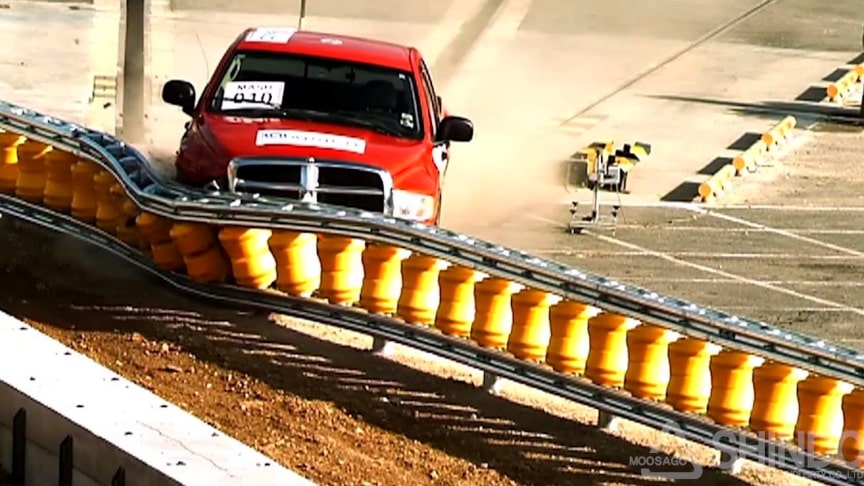 source/image(PrtSc): shindosafety
When a car hits the guardrail, the rotating barrel converts shock from the vehicle to rotational energy. Upper and lower frames adjust tires of large and small vehicles to prevent the steering system from a functional loss.
The key to its effectiveness is the energy from an impact being absorbed and then deflected into the barrier and converted into rotational energy along the barrier.
Advertisement
This key lifesaving feature has enabled the barrier to perform exceptionally well in the stringent MASH testing, which additionally delivers its ability to survive moderate impacts and consequently require little or no repair or replacement.
The rollers are made from an ethyl vinyl acetate (EVA) material that is highly shock absorbent, a key design feature. This material is also said to be durable, long lasting and chemically resistant, while not suffering ageing due to UV exposure.
Product Information
Dimension: L700*W370*H1000 (Span)
Containment level: 100km/h
Key Features
Easy installation and maintenance on curved road
The high-elastic synthetic resin roller is hardly damaged by impact. (Cover: PE, Core: Urethane)
Powder coating on rails with various colors is available upon request.
Minimizes damage on motorists and vehicles with rollers and dual guardrails.///shindosafety