The unusual San Berlino is only six meters long, but still appears very voluminous.The compact mobile home has a lifting roof and a roof terrace.Total length is 6 meters, with a width of 2.2 meters and a height of 3.3 meters, it is as narrow as a camping bus or van. Up to six people should still be able to travel and sleep in these compact dimensions.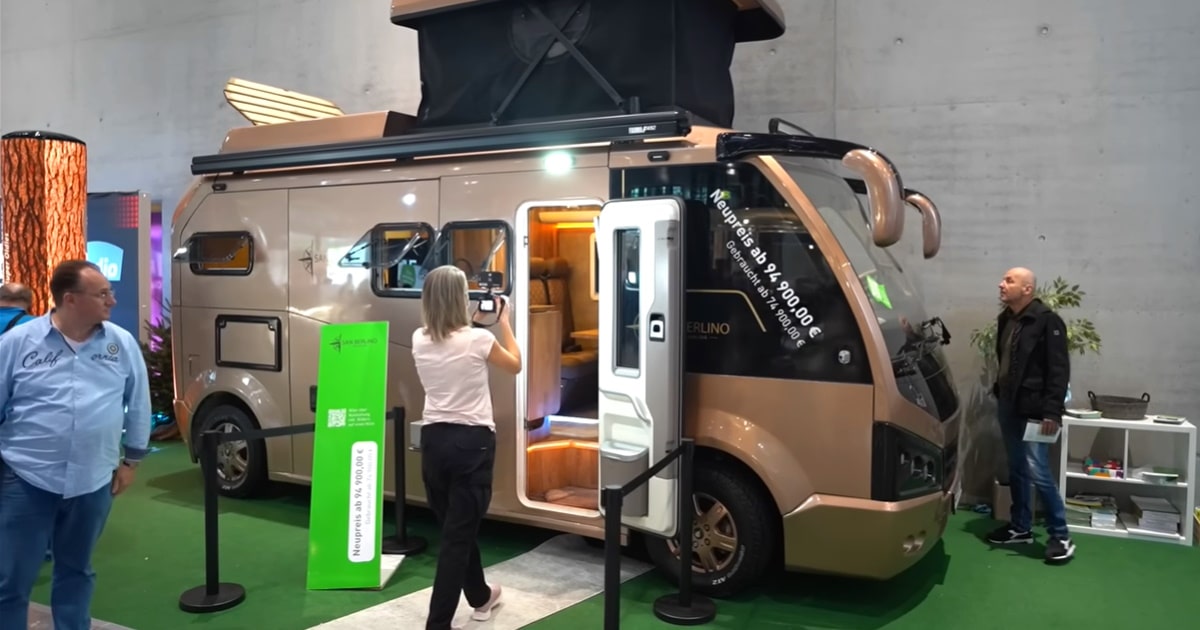 There is a large double bed in the rear of the San Berlino. Further forward is a dinette with two bench seats, each with two seat belts. At night it can be converted into a small double bed. So far, so normal.The third sleeping option in the lifting roof is unusual: if you want to sleep upstairs or on the roof terrace, you have to climb up a ladder and get into bed through a small hatch. Then plug the hole with a pillow to sleep.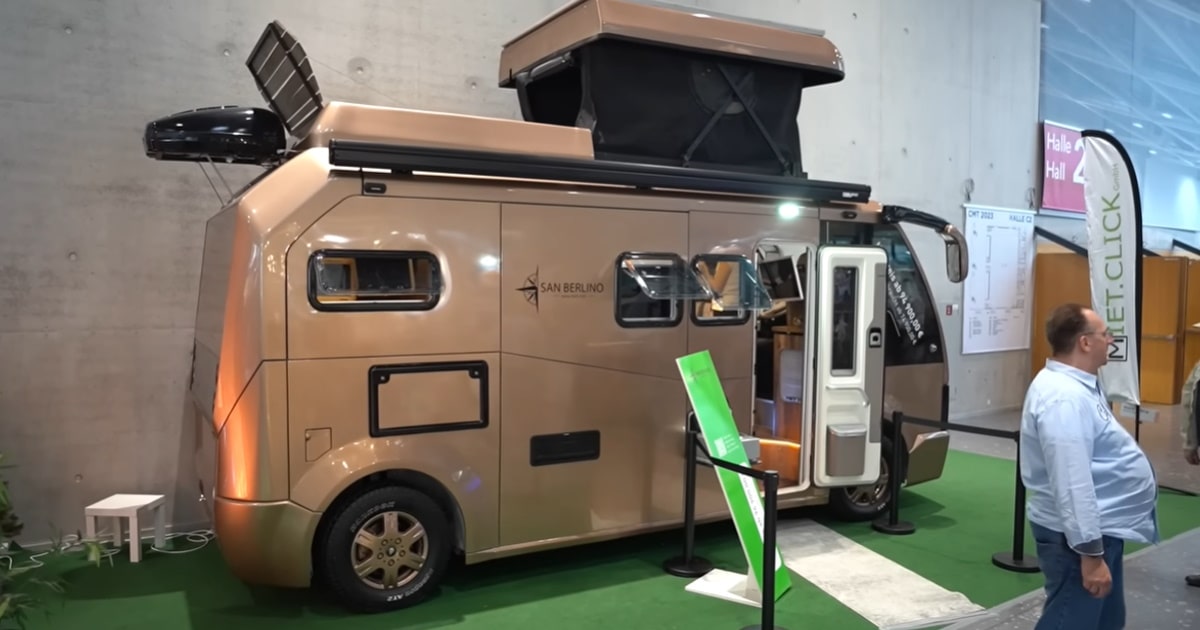 The basis is a Turkey-made Karsan minibus, powered by a Fiat engine of unknown specification.Interesting interior: different brown wood tones dominate here. In stark contrast to this is the modern LED lighting.There are several TV sets on board the San Berlino, one of which is right next to the door.The ladder leads to the lifting roof.
Advertisement
There is another sleeping space in the lifting roof.The sunroof can be reached through a window in the folding roof.For such a compact size, the kitchen is surprisingly well equipped. In addition to three gas hobs, it offers a large sink and an oven.
The worktop can be extended into the entrance area with a fold-out board.There is also a dishwasher in the San Berlino. The place is very unusual: it is built in under the double bed.The large double bed is in the rear.There is also a compact bathroom with a cassette toilet, washbasin and shower tray. The design is reminiscent of bathrooms from the 80s.Outside there is another cooking area, consisting of a hinged gas cooking area.