Luke and Rachel are high school sweethearts who got married right after graduating.Today, the couple also has a 2-year-old daughter named Charlotte.These Midwest Wanderers have attracted a flurry of attention for their truly amazing bus conversion, which was featured on Living Big in a Tiny House.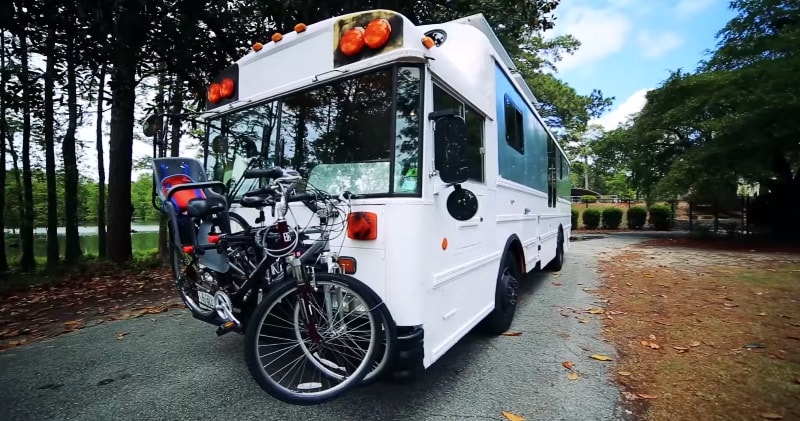 source/image: Living Big In A Tiny House 
Instead of relegating family road trip time to a couple vacation weeks a year, Rachel and Luke ditched their 1,500-square-foot home in favor of converting an old school bus into a 240-square-foot, miniature dream home that involved literally raising the roof, adding a wood stove, and sweetening the pot with all sorts of sweet creature comforts.Living Big In A Tiny House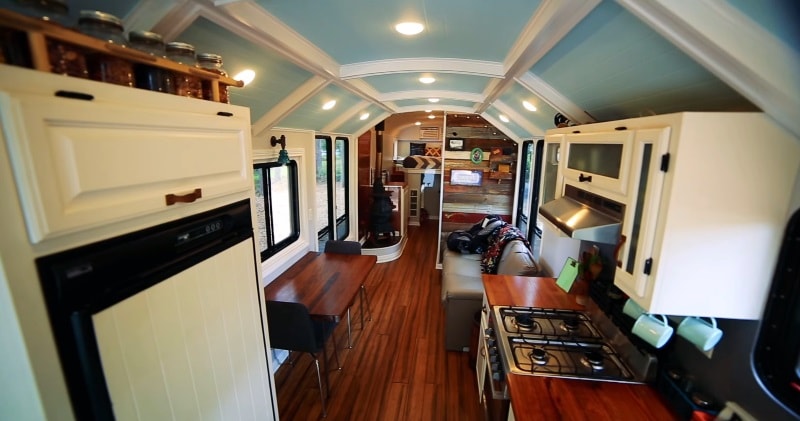 source/image: Living Big In A Tiny House 
This family is hitting the road and doing it in style!They have converted a simple school bus into an unbelievably comfortable home. The entire bus is designed to be off-the-gird giving them perfect freedom to roam wherever they choose.
Advertisement
Inside, the bus is packed full of features to give it a truly homely feel. Lovely hard wood floors, comfortable couches, a fully functional kitchen and even a wood burning stove to keep the cold at bay on a winters day. The home also has a full bathroom with shower, basin and composting toilet.Living Big In A Tiny House 
The kitchen is first up, outfitted with a large counter, four-burner propane stove and a refrigerator on the other side of the bus. Rachel, who is a former baker, says that a well-equipped, larger-sized kitchen was a necessity for their family.