THIS Streamliner is a unique sci-fi car which turns every head at the traffic lights. "People think it's a Buck Rogers car or something like that," says Jeff, who's collected so many cars that he had no choice but to open a museum.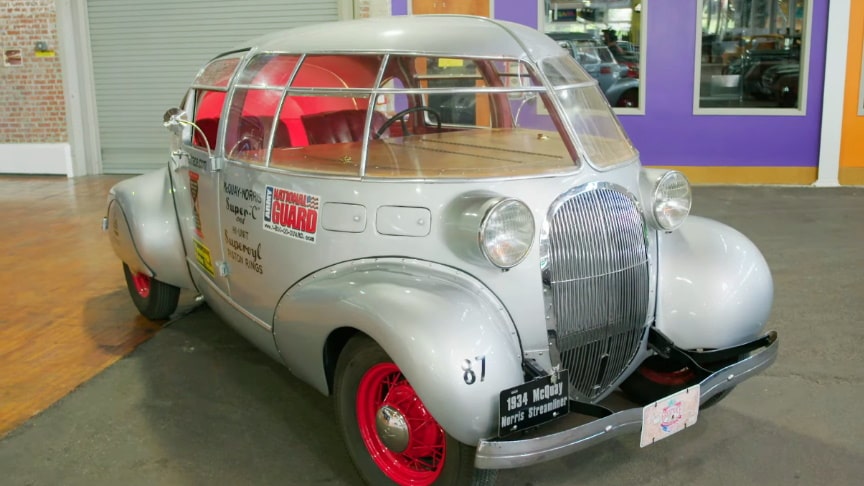 source/image: Barcroft Cars
This Streamliner is steeped in history; there are six of its kind but this is the only one which is believed to have survived.
The start of the second World War put an end to the Streamliner's life on the road.
Advertisement
The shape of the body is built with a wood skeleton framework. One of the most unique features is the wide windscreen that makes it look like you're driving a bubble on wheels.