The SD-05 is a two-seat, electric-powered compact aircraft with vertical takeoff and landing capabilities. Operated by a driver-pilot, its flight stability is secured with the assistance of a computer-controlled flight system. SkyDrive is developing flying cars (eVTOLs) with an eye toward realizing a world where they are used in daily life for air mobility much as automobiles are used for daily ground transportation.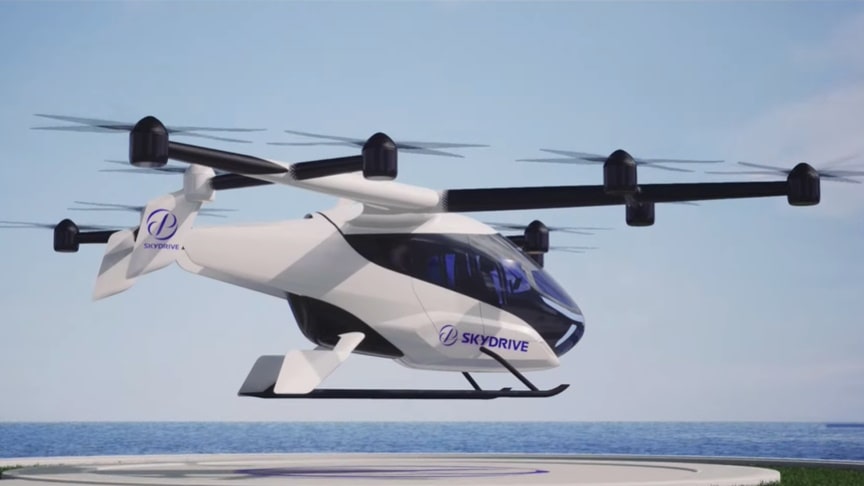 SkyDrive is in the process of acquiring a type certificate for the SD-05 from the Ministry of Land, Infrastructure, Transport and Tourism (MLIT), as the first of its kind in Japan.
The SD-05 is designed to travel up to approx. 10 km and the maximum cruise speed is 100 km/h. However, design and specifications are subject to change and the progress of design development.
Advertisement
"This vehicle is not just a simple means of traveling from point A to B," Yamamoto said. "Based on the design concept of 'giving wings to daily travel,' it's also a safer and more enjoyable travel partner."