Mike is the owner of this eye-catching 1994 Overland rig! It's a Stevenson from the military and now his full-time home.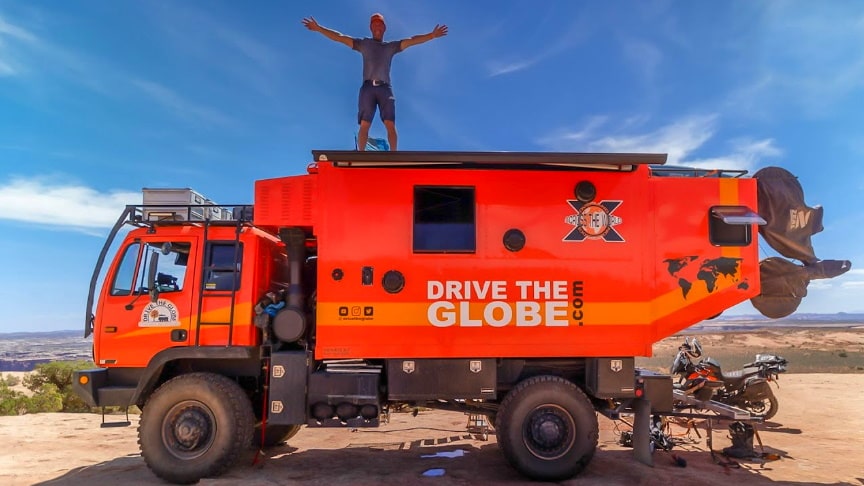 source/image: Tiny Home Tours
He learned from his previous builds that a kitchen was now a priority! There's a double sink, microwave, stove/oven, and two separate refrigerators.
The bathroom is separated for a luxurious experience, with a large shower in its own space and the toilet and sink in another.
Advertisement
The 135sq ft interior looks spacious with the open layout and clean decor. Mike is all about working with what you have and encourages anyone to get on the road!