Courtney and Sawyer have been together for over six years and have talked about van life since the beginning. After graduating college, they saved funds and dove into their life on the road!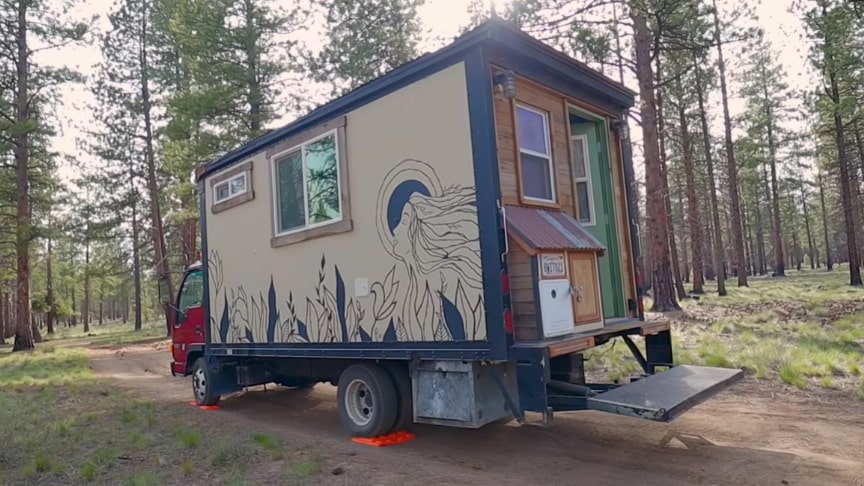 image: Tiny Home Tours
Their tiny home on wheels is a 2003 Isuzu NPR named Elfie. This unique rig used mostly recycled material within the design. From a salvaged BMW battery to grandmas wood repurposed into furniture!
They installed a lift bed, a functional kitchen, and large windows in the living space. Courtney and Sawyer even built a kitty condo for their fur baby, Mew Mew.
Advertisement
The mural on the side sets them apart from other box trucks, along with the front porch at the back door! A beautiful design and a lovely tiny home on wheels.