There is a variety of patents based on this type of motor, they all slightly differ by the number of rotors and permanent magnets and the angle of the permanent magnets. We attempted different configurations of the permanent magnets on the stator.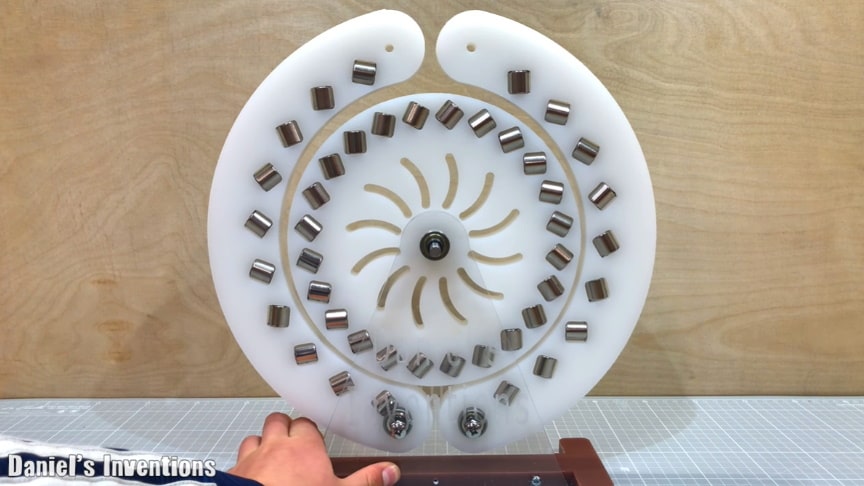 image: Daniel's Inventions
In the last configuration, it seems that there is a positive interaction between the permanent magnets on the rotor and the stator. This free energy permanent magnet motor is attempting to run but after a bit, it slows down and eventually comes to a stop.Watch the video from Daniel's Inventions:
The original inventors used magnetic shielding to surround the permanent magnets to focus or change the magnetic field of all the permanent magnets. Also, they cut the permanent magnets on an angle which is not the case in our prototype.
Advertisement
We believe that if this free energy permanent magnet motor is built according to specifications and according to the patent, with multiple rotors offset to each other to create more imbalance in the motor, it might be an actual working prototype of this type of motor.This is only a prototype of a free energy permanent magnet motor. Check out the patent of this invention with this link: https://patents.google.com/patent/WO2.