The Promaster is one of the more affordable new vans out there for a DIY conversion. In terms of length, the Ram Promaster comes in a few sizes.Typically, the 159″ and the 159″ extended are the most sought after for camper van conversions, but the 136″ is fairly common, too.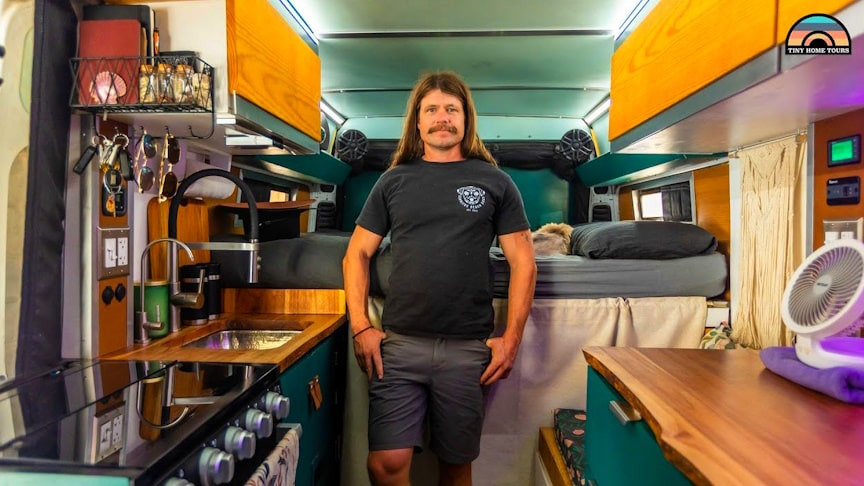 source.image: Tiny Home Tours
As a teenager, Aaron discovered how enjoyable it was to sleep in his car whenever he would go somewhere to hang out with his friends and as he became an adult, the idea of vanlife intrigued him.Watch the video from Tiny Home Tours.
Shortly after, he decided to take the leap and built out his own incredible van. His rig features a two burner stove/oven combo, a deep sink, tons of counter space, a fixed bed.
Advertisement
And his self-built stereo system. Complete with beautiful, deep turquoise cabinets & warm lighting, this is a tour you won't want to miss!