ymer and Mercedes-Benz are a good combination that needs no further description among connoisseurs!This car is small with a spacious interior and is easy to tow around parking everywhere.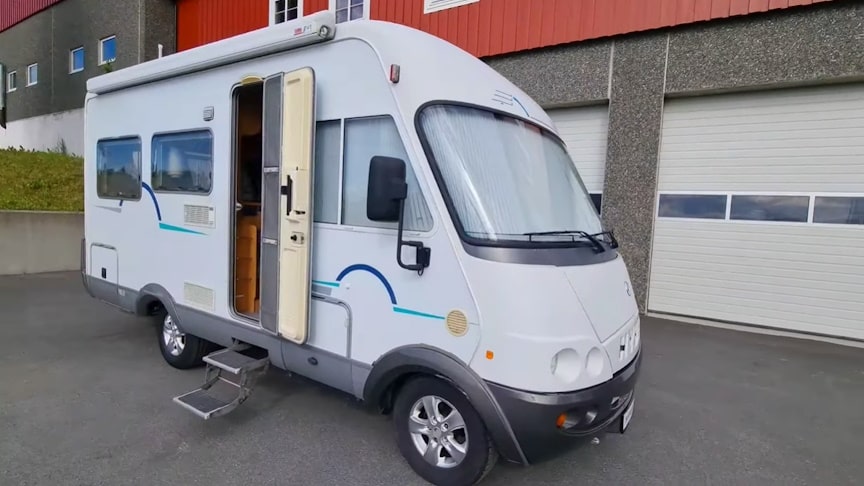 source.image: Bobilagenten AS
Registered for 5 people with seat belts for all 5. Driven with a normal driving licence, Class B.The car is ahead of its time in terms of electric windows, electric mirrors, ASR and other equipment.
As we enter through the side habitation door to the right we have the large drop down overcab bed , we then have the washroom that comes with a cassette toilet wash hand basin and shower. We then move on to the kitchen that comprises of a 3 burner gas hob a oven with grill & 3 way fridge with freezer box.
Advertisement
The car's dimensions:Length: 576 cm.Width: 227 cmPowerful 2.2L engine with 130 hp combined with the size makes this car fun to drive! What is also worth noting is that this has electric mirrors, electric windows, airbags and ASR anti-spin, which is somewhat unusual for cars from this vintage!.//Bobilagenten AS