BMW's motorcycle-building division has developed a self-riding prototype that accelerates, turns, brakes, and stays balanced on its own without requiring a human rider. The self-riding BMW R 1200 GS is able to start, accelerate, perform cornering maneuvers, slow down, and come to a stop – all by itself.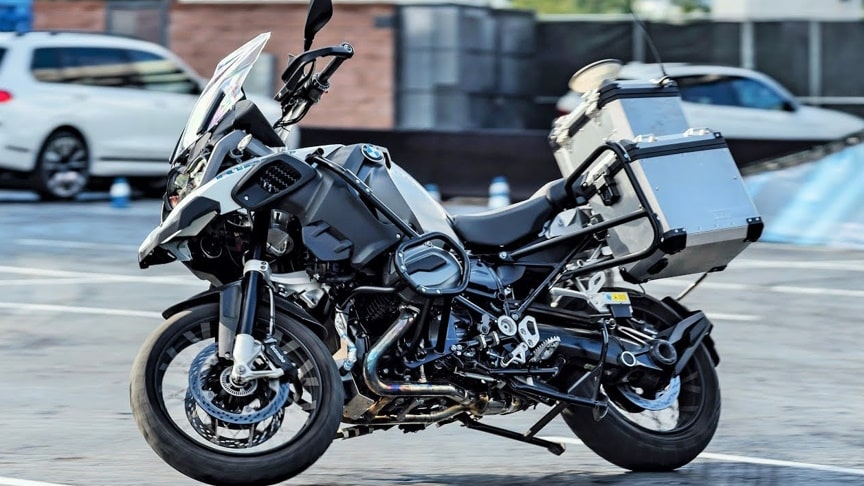 source/image: Cars Garage
Development of this test vehicle will provide valuable insights into riding dynamics, which can then be used to help the rider recognize dangerous situations and master difficult driving maneuvers. In this way, the self-riding motorcycle, with its comprehensive understanding of ideal lines and perfect cornering, correct braking point, and traction-optimized acceleration, can help the driver constantly improve their skills.
Some of the technology features demonstrated by BMW's experimental self-riding motorcycle will likely trickle down to new models in the not-too-distant future. They could make riding a motorcycle safer by helping riders detect accidents before they happen and take preventive action.
Advertisement
The innovative processes used in the production of motorcycle chassis components, such as frame, swinging arm and wheels are made from the lightweight, yet high-strength material carbon – already industrially manufactured in the BMW HP4 RACE – further demonstrating BMW Motorrad's technical competence and excellence in this field.