Fuses and Circuit Breakers both serve the same purpose  which is to protect electrical circuits by preventing electric overloads. Fuses aren't exactly precision instruments. It is literally a piece of wire that needs to heat and vaporize. Breakers on the other hand are more precise.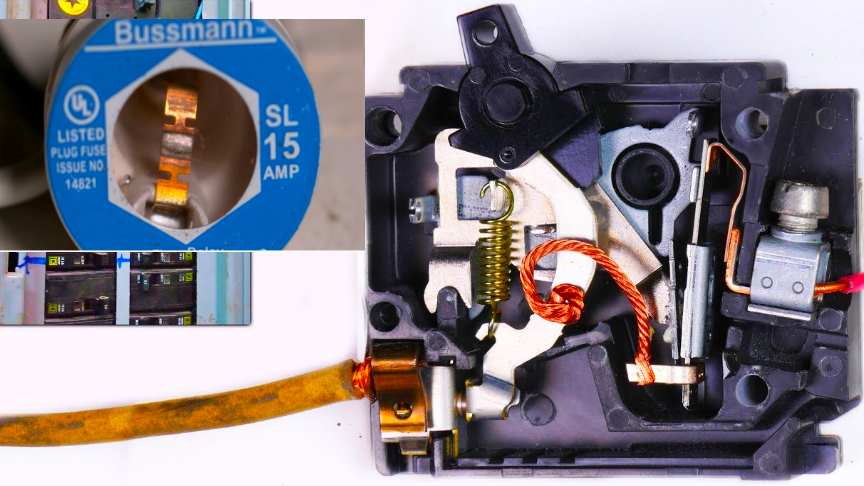 source/image(PrtSc): Warped Perception
In this episode I put a Screw-In Fuse up against a Modern Circuit Breaker and Film it with the High Speed Camera (super slow motion) to see which one trips faster in the event of a short circuit, a fuse or circuit breaker.video by Warped Perception
In slow motion you can also see how a circuit breaker or fuse works inside when it blows or trips.I hope this video gave you a deeper and better understanding of how circuit breakers and fuses work inside as well as answer the viewers questions which one blows faster.
Advertisement
The fuse and circuit breaker both have advantages and disadvantages, each of which can depend on the situation in which they are used. Watch the video above from Warped Perception for more info: Disclaimer: Don't try this at home, this experiment is done by a professional in a controlled environment.