After years of daydreaming about what it would be like to live in a van, Holly finally decided to stop dreaming, & start doing.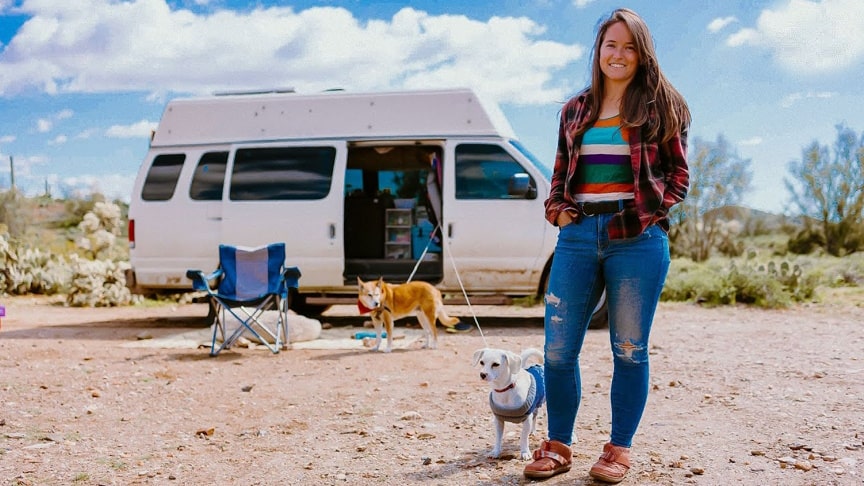 She purchased her van, Eloise VanGo, at the end of 2018 for around $6K and spent a little over $4K to renovate and rebuild it to fit her specific needs.
Holly expressed how anyone who wants to do vanlife can make that happen for themselves, even on a limited budget. She has learned through her four years of living on the road that vanlife can be as expensive or inexpensive as you want to make it.
Advertisement
It's really about the journey, not the destination. Her van features a two-burner stove & sink combo, a convertible dinette + couch to bed, & custom open shelving.