Measuring 1.65 meters (1659 mm) in its diameter, Stratosfera bu Lazzarini Design Studio it's an ultra light carbon fiber sphere, capable to accommodate two passengers.The Stratosfera can move on water, land and sky,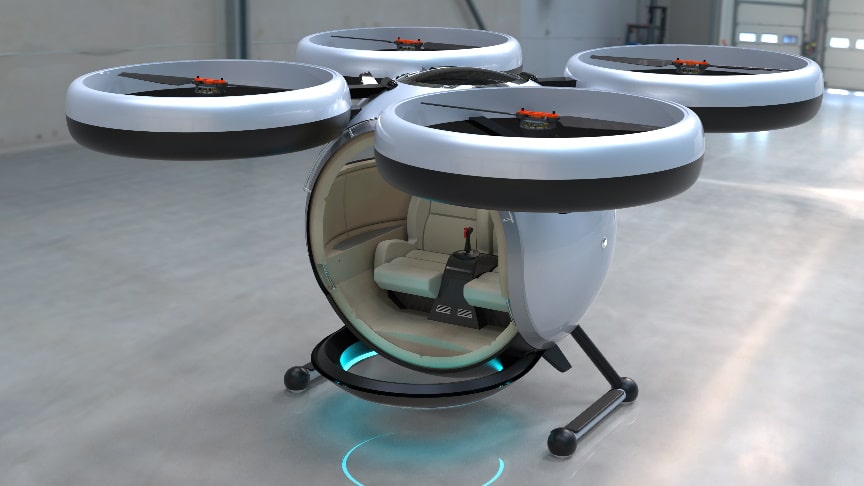 source/image(PrtSc): Lazzarini Design
The chassis of Stratosfera can be adapted for water, land, or sky use, moreover, other variants such as submarine or snowcat are currently under development.
In the water version an extendable foil is mounted in the lower part of the sphere, the submerged part keeps a very low center of gravity by incorporating all the battery packs.
Advertisement
In the foil set up is also provided a self-balancing system, that will adapt and adjust the inclination of the sphere while piloting.
Stratosfera can be equipped with twin 150 hp electric jet engines and fly above the water surface with estimated speeds up to 30 knots.On the sky Stratosfera is 8 counter-rotating propellers, the EVTOL can reach 300km/s top speed./Lazzarini Design