Over at Toyan Engine they have turned a lot of heads with their upcoming FS-V800 V-8 Nitro Engine. This beast was designed for 1/7th scale or larger applications, or can be used for custom builds like truck pullers or monster trucks.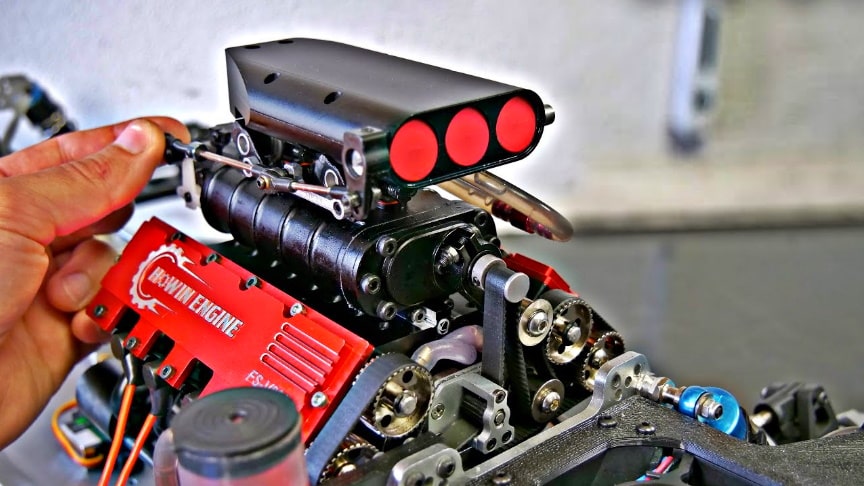 source/image: JohnnyQ90
In this video JohnnyQ90 installs a Performance V8 Supercharger to a Toyan V8 Nitro Engine FS-V800 28cc RC Engine Model.The supercharger uses the torque generated by the engine crankshaft. The original design of the supercharger is to suck more air into the engine through the air compressor, supplemented by increasing the supply of fuel, and improving the output power of the engine.
Built with 90 degree cross crankshaft structure. the engine features smoother operation, increasingly sensitive acceleration response with the highest speed up to 12500 RPM.
Advertisement
The small all-metal exhaust manifold provide the engine a more vigorous and powerful sound.The engine is also equipped with a water pump, the power of the pump, come from the crankshaft, provides circulation power for the coolant liquid, and then in conjunction with the cooling fan to strengthen the self-cooling performance.