The smart vision EQ fortwo provides a new vision of urban mobility and individualised, highly flexible, totally efficient local public transport. The smart vision EQ fortwo is a cool two-seater and, like all smart models, scores with a maximum of room in a minimum of space.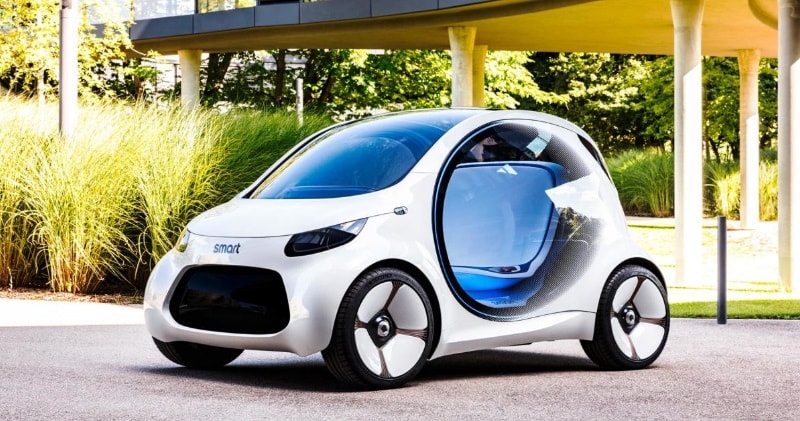 image/text credit: smart
The smart vision EQ fortwo is a car that accommodates all elements of CASE that allow users in the city easy access to individual mobility. CASE is an abbreviation referring to the strategic pillars connectivity (Connected), autonomous driving (Autonomous), flexible use (Shared & Services) and electric drive (Electric).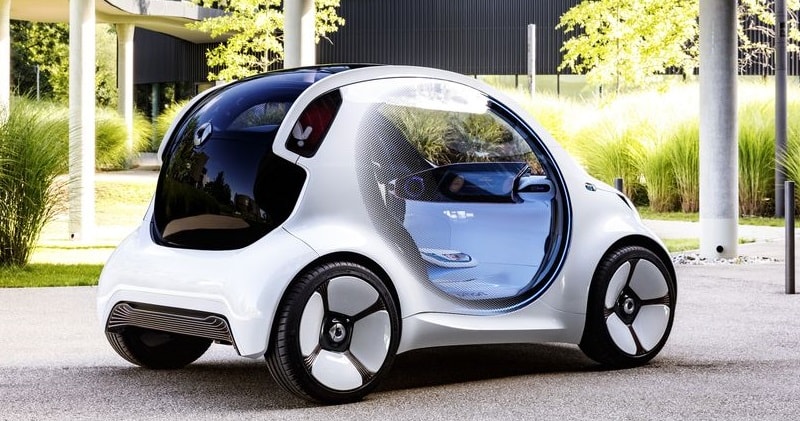 image/text credit: smart
Smart doesn't say much about the technology at this point, beyond the fact that the concept is fitted with a 30-kWh lithium-ion battery pack. When not in use, the car can recharge itself, and it also can serve as a buffer in a city's electric power grid.
Advertisement
EQ fortwo can find its own way to a charging station. in an alternative effort to more effectively use energy, this concept car demonstrates essential elements that make it a viable option for the car2go system.Smart works to transform 'urban traffic' into 'city flow' in the future.
EQ fortwo not only benefits the individual users, but also the public at large, cities, and municipal authoritiesUntil 2022, Mercedes-Benz Cars takes more than ten electric cars into production, from the smart to the big SUV. smart took a first step in 2007 with the smart electric drive and now supplies all its models with electric drive.