Spanish automotive designer Víctor Rodríguez Gómez has envisioned a cybertruck-inspired electric motorcycle. "In the near future, the exponential increase in population together with a culture of massive consumption will mean the requirement of multifunctional, efficient and Eco-friendly means of individual transport."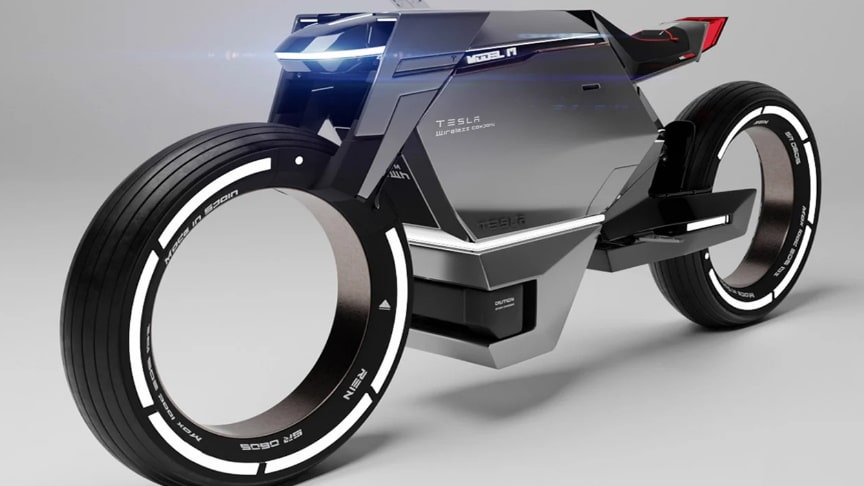 source/image(PrtSc): Víctor Rodríguez Gómez
Dubbed the Tesla Model M, the bike has been created for the future adventurer that values multifunctionality, efficiency, and eco-friendly means of individual transportation.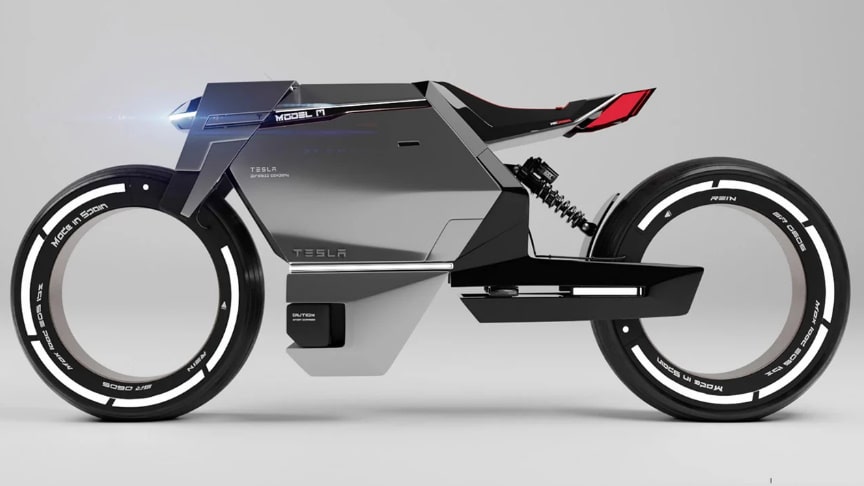 source/image(PrtSc): Víctor Rodríguez Gómez
The futuristic Tesla Model M electric bike designed with a 'deposit' acting as a detachable bag for your belongings.The Tesla motorcycle dons a sleek Cybertruck-inspired horizontal LED strip-type headlight.
Advertisement
Everything is brought together by über-cool hubless wheels boasting LEDs on the tire wall, the red-black rider seat, and the metallic grey paint scheme, again inspired by the Cybertruck.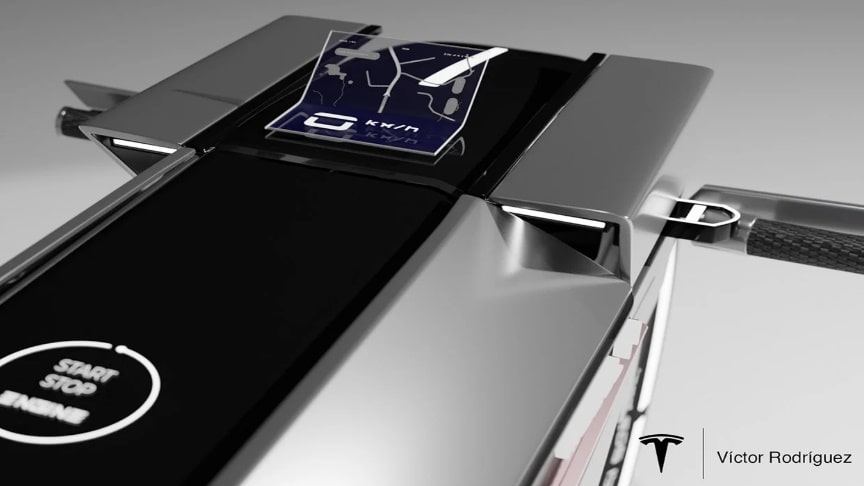 source/image(PrtSc): Víctor Rodríguez Gómez
The bag is powered by lights and a multimedia system and has its own battery. It has a start / stop system and an anti-theft mechanism.The detachable handlebars ensure that you can pass through narrow lanes, and the electronic kickstand supports nicely when the bike is parked and disappears at speed. It also has adjustable footprints.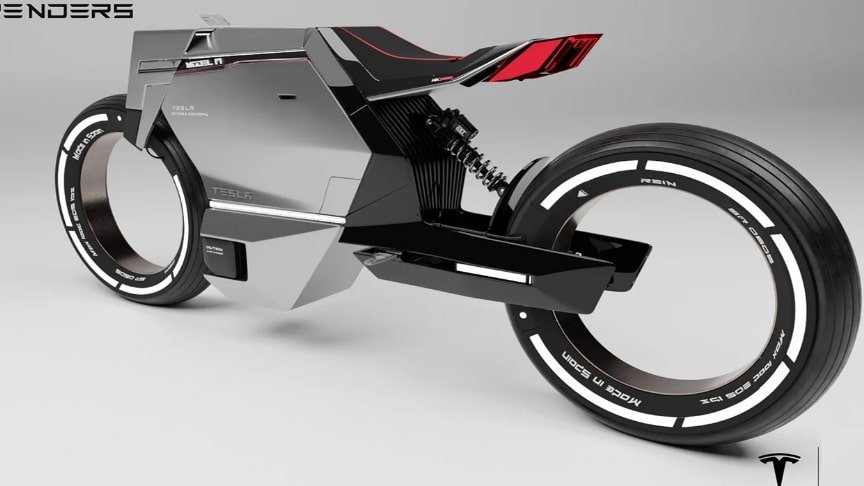 source/image(PrtSc): Víctor Rodríguez Gómez
Model M would also feature zero-profile foot pegs, hydraulic stand, a charging connector hidden from view, smart air suspension.If you want to see a more autonomous design of Victor Rodriguez Gomez, be sure to check out his portfolio.Via read more:Víctor Rodríguez Gómez