Behold, the 1,000 HP, zero emission Nikola One semi-truck in motion. Get ready for the pre-production units to hit fleets next year in 2019 for testing.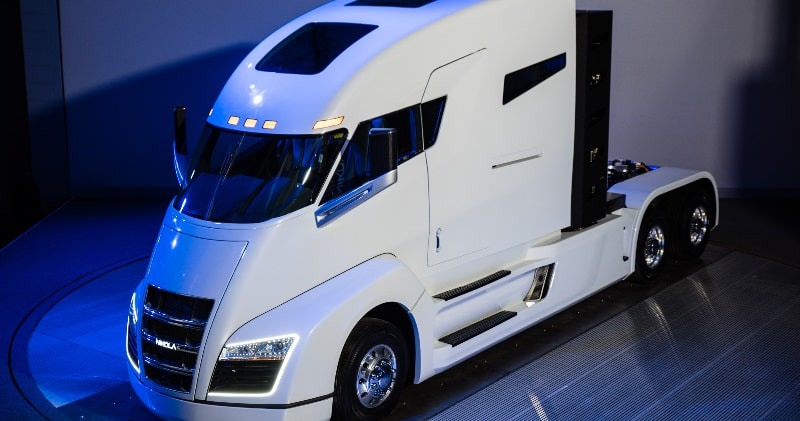 source/image: nikolamotor
The Nikola hydrogen electric trucks will take on any semi-truck and outperform them in every category; weight, acceleration, stopping, safety and features – all with a 500-1,000 mile range!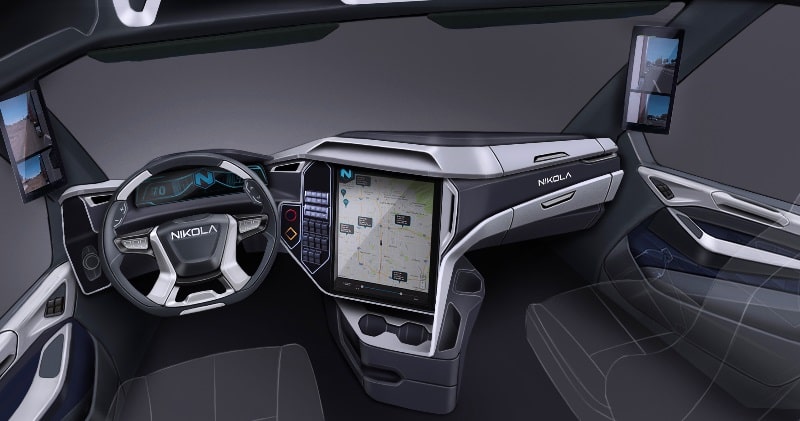 source/image: nikolamotor
Each truck will use two eAxles, a 320-kilowatt-hour battery pack and a 300-kilowatt fuel cell to produce the necessary electrical power. The trucks will carry reinforced tanks of the hydrogen gas the fuel cells use.
Advertisement
The trucks will be able to run up to 1,200 miles between refueling stops, depending on the amount of hydrogen they carry.
While diesel engines require high RPM's to reach peak torque, the Nikola One electric motors hit peak torque almost instantly.Instant torque combined with all wheel drive give Nikola One the ability to accelerate nearly 2x faster than a stock diesel tractor.