When a race car is displayed at the Concorso d'Eleganza of Villa d'Este, you know it must be special. And this Panhard CD LM64 is for sure. Only two of them were ever built in order to compete in the 1964 24 hours of Le Mans.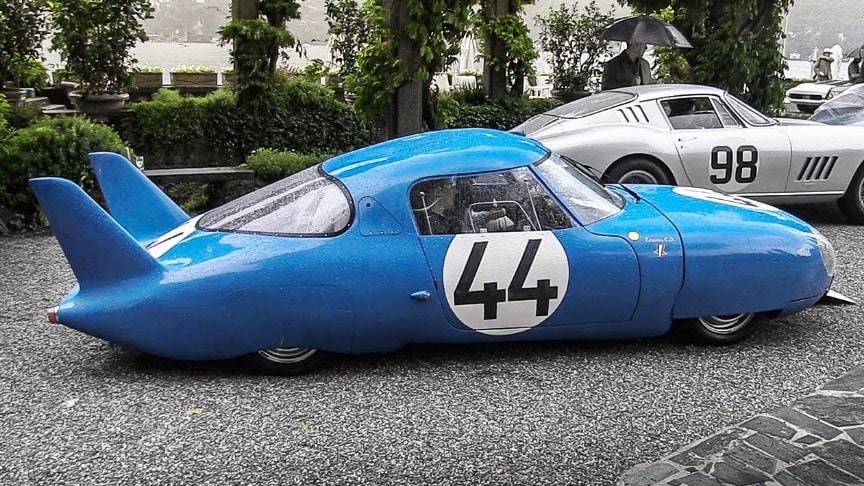 source/image(PrtSc): 19Bozzy92
Of course aiming for the victory wasn't their purpose, but rather a class win and even more importantly, the Index of Performance, which was awarded to the most efficient car. Unfortunately none of the two LM64s finish the race./19Bozzy92
But what is so special about this race car? The Panhard LM64 owes its competitiveness to its aerodynamic and "slippery" fibreglass bodywork, able to give the car a record-breaking Cx (drag coefficient/air penetration coefficient) of 0.12, which was never equalled since then by a race car.
Advertisement
Thanks to this and a low weight (560 kg), it was able to reach some incredible performances considered the little 848cc supercharged flat twin engine with just 78 hp: on the Mulsanne straight the LM64 was able to reach speeds near the 220 km/h mark./19Bozzy92