This is how the famous Porsche 917's flat-12 sounds like when you have a quad exhaust system instead of the usual "double-exit" one. Yes, yes: "Hellou, Captain Obvious!"… but it was kinda weird to hear it in person, thinking an old school 911 was coming towards you.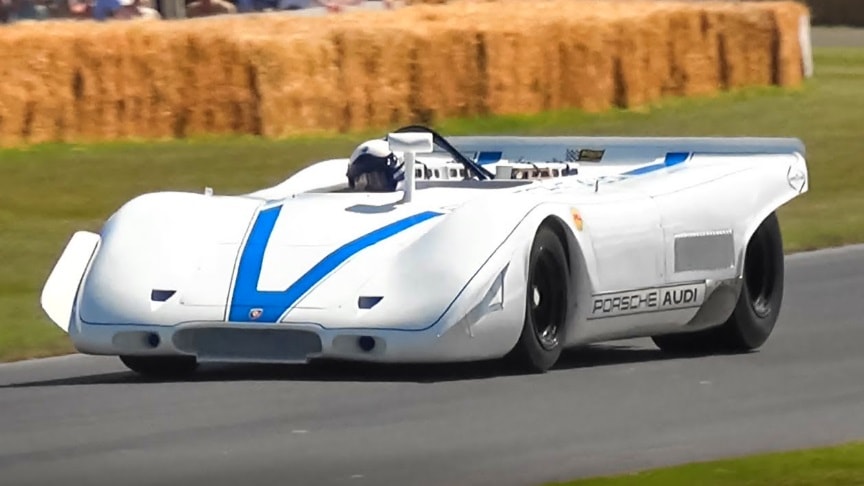 source/image: 19Bozzy92
The curious 917 in this video was built by Porsche to satisfy Group 7 specifications in order to race in the popular Can-Am racing series. Only two of them were built in 1969 and only one (chassis 917.028, the one you see in this video) was actually raced in the American championship. The car becomes known as the 917 PA Spyder, with "PA" standing for "Porsche + Audi", and it was powered by the 4.5-litre N/A flat-12 engine.
As you may have noticed the body have two holes, one for each side of the car, just in front of the rear wheels and yes those were made to host the side exhaust. This wasn't a special feature of the PA Spyder, but the original exhaust exit of all the 1969 Porsche 917s, before the "K" and "LH" versions were introduced (I'm pretty sure the flat-12 could sound even different with that config).
Advertisement
When the current owner bought it, he decided to restore it with the 1969 specs. Now the curious fact is that the car was at the 2019 Goodwood Festival of Speed, running with 4 exhaust pipes (every 3 cylinders have their own pipe). This make the flat-12 to sound exactly like two flat-6 engines.