ThreeStyle is the world's first 3-in-1 door. This piece of contemporary design introduces innovative interactive features to the forgotten piece of your home.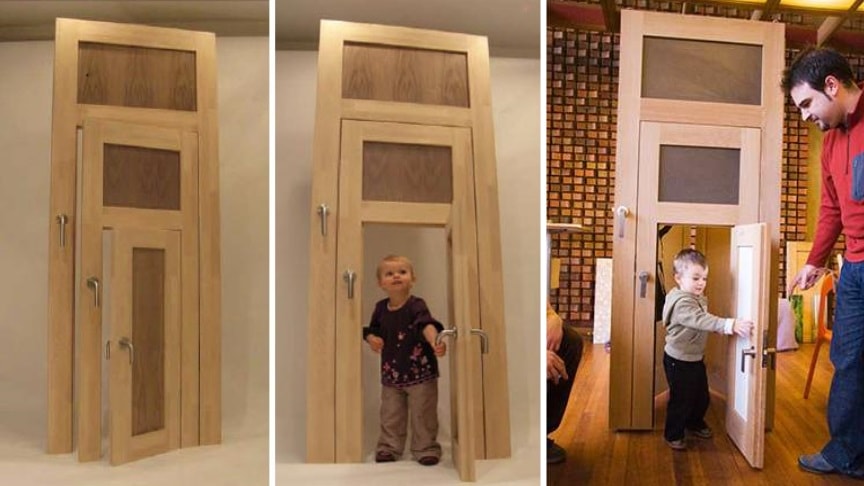 source/image: slam
The company Slamdoors has thought the smaller House and has created a model of door which can be opened in three ways, depending on the size that will pass through it.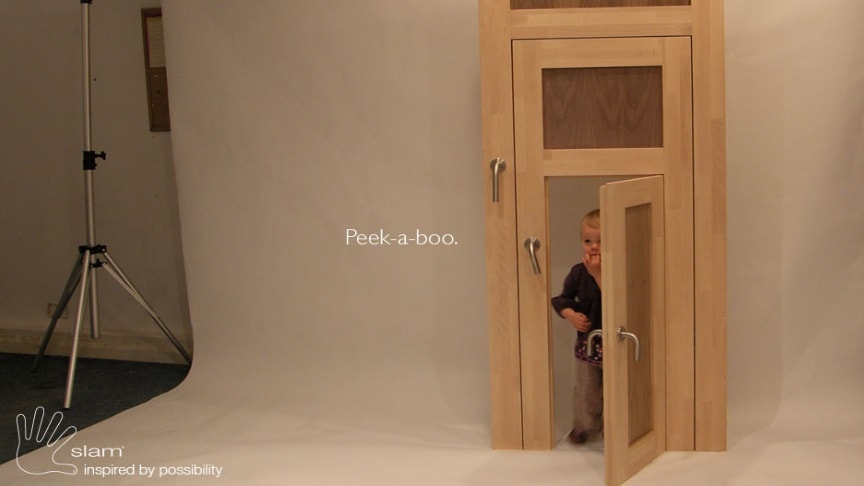 source/image: slam
ThreeStyle, is an introduction into the potential of these passive gateways between environments, commonly known as doors. A functional piece of contemporary design playfully exploring possibility? A way of introducing innovative interactive features into a living space?
Advertisement
Or an obvious progression, giving the little people in our lives a greater connection with their environment during their growth through childhood? We welcome your thoughts and views…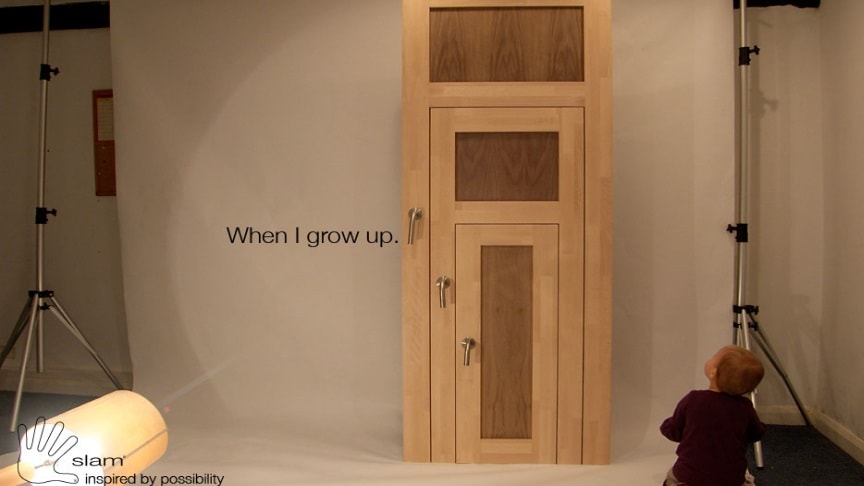 source/image: slam
ThreeStyle by Slam Doors are doors that will give children all the prominence they need, adapting to their growth and giving service to all members of the house, whatever their height.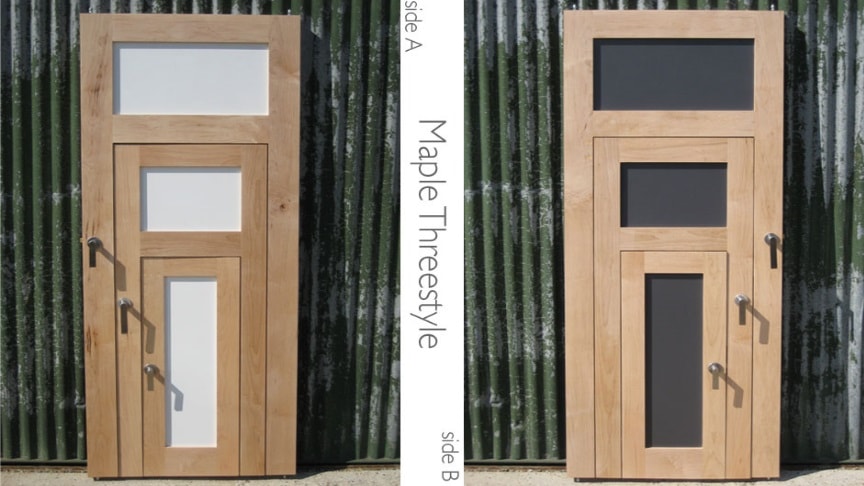 source/image: slam
As the cad model shows it's a pretty technical piece of design. Each ThreeStyle comes fitted with 3 x sets concealed 3D adjustable hinges, 3 stainless steel faced door latches and a set of custom made solid stainless steel handles.