The Altwork Station is an all-in-one solution that moves with you. Press a button to use your computer while sitting, standing, collaborating or in a reclined focus position—including a zero gravity option with the monitor above. For decades, sitting at work was standard; with Altwork, any position can be standard. You choose.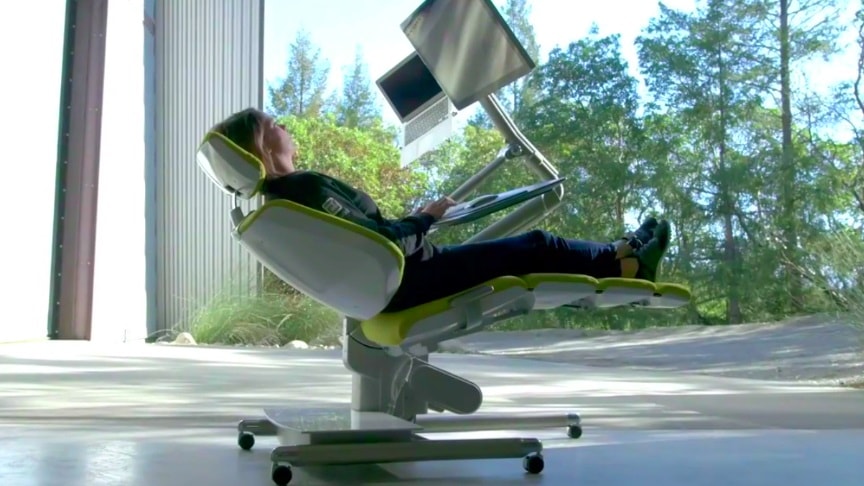 The Altwork Station, a truly bizarre but potentially useful chair-and-desk combination, aims to solve this workplace dilemma.If you want to recline at a full 180-degree angle with your desk just barely brushing your fingertips, that's also easy to do.
The system is mostly electronic, so you can adjust the setup with a push of a button, and there are a ton of mechanical failsafes to make it virtually impossible to hurt either yourself or the furniture.You can stand up and lift the tray to use it as a standing desk, too. There's a standard VESA mount on the arm for you to attach a monitor, but it supports as many as you want to rig up, keeping in mind the 35 pound maximum load.
Advertisement
"Our goal is to empower high-intensity computer users to be more productive and creative through greater workplace comfort and health. We know a workstation won't put a human on mars, stop climate change, or cure cancer—but it's our hope that we can provide a tool that will help the people accomplishing world-changing feats to get there faster by making them more productive, comfortable and healthy in their work."