The 1320 EH from Itanco is the latest model in the 1300 bale wrapper series. It retains the high performance, low maintenance, compact size, and versatility that have made the 1300 bale wrapper so popular with contractors and farmers. The big advancement of the 1320 EH is the unique, patented twin folding wrap arms.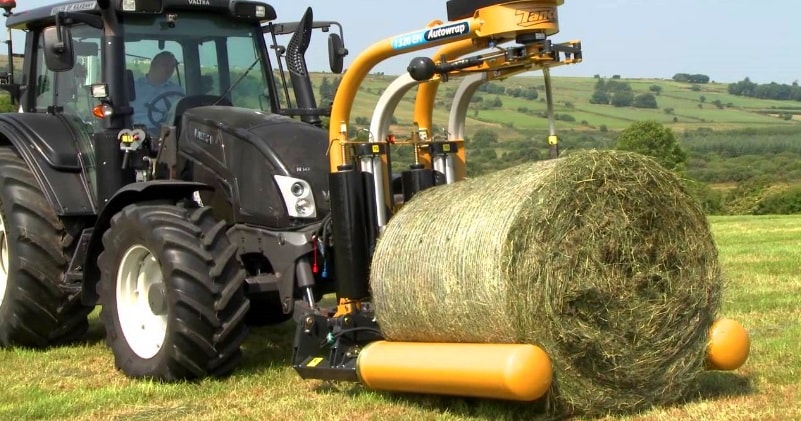 This design enables rapid wrapping and stacking on a compact machine in one process – vastly reducing time, labour and equipment. On the final turn of the wrapping cycle, the wrapping arms fold together bringing both film dispensers side by side, allowing the film from both spools to be cut and held by a single cut & start unit.
As soon as the next cycle starts, the arms unfold to the conventional wrapping position. The twin wrapping arms are evenly balanced, allowing for high wrapping speeds, while eliminating the rocking motion associated with single arm machines.
Advertisement
The new twin tower design maintains the compact and robust build of the 1300 Series, while creating a twin arm capable of high outputs — all on a machine weighing only 700kgs. The new, more compact chassis and roller arm design produce very fast loading and unloading times, achieving an output comparable to any high speed wrapper. The additional benefit of the wrap & stack capability make the 1320 an ideal machine for contractors.