At 3,800 pounds, the 600HD is the largest beach rake offered by H. Barber & Sons and the most widely-used beach cleaner by municipalities to clean expansive beaches. Cleaning sand up to nine (9) acres an hour with a seven (7) foot wide cleaning path.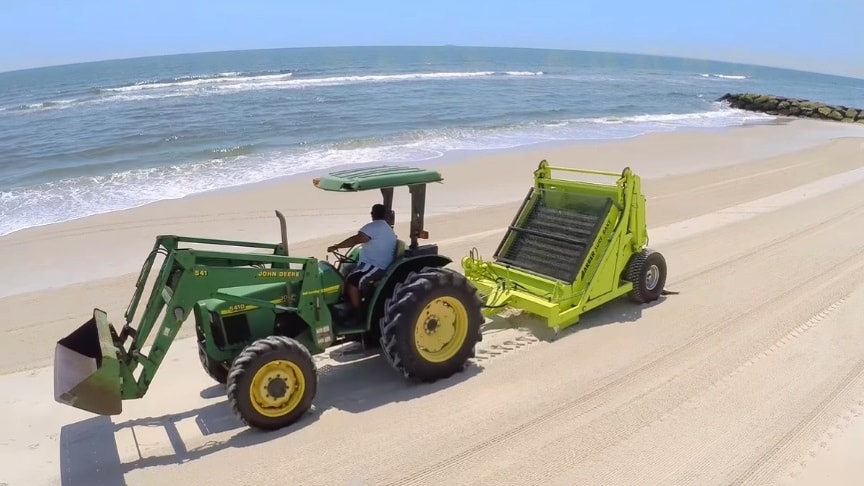 source/image: H Barber & Sons
The 600HD has the greatest sand cleaning capacity of any beach cleaner in its class. The three (3) cubic yard hopper can hydraulically lift up to 4,500 pounds of material to a clearance height of nine (9) feet and dump its contents.
The beach cleaner's moldboard levels uneven areas in the sand to ensure an even surface for cleaning and controls the cleaning depth. It also guides the machine over large submerged objects, which protects the conveyor system and promises low-maintenance operation for the duration of the beach cleaner's life.
Advertisement
Individually replaceable stainless steel tines mounted on a belt-covered bar flight conveyor then rake debris from the sand toward the adjustable moldboard deflector plate, removing surface and submerged debris with ease.