The 5.82-meter Bureko comes from the Czech Republic-based company "Bureko" and is based on the Chevrolet Silverado.The Bureko 6×6 can not hide the fact that it's de facto a Chevrolet Silveradois on steroids.The bodywork is made of aluminum and carbon plus a carbon composite.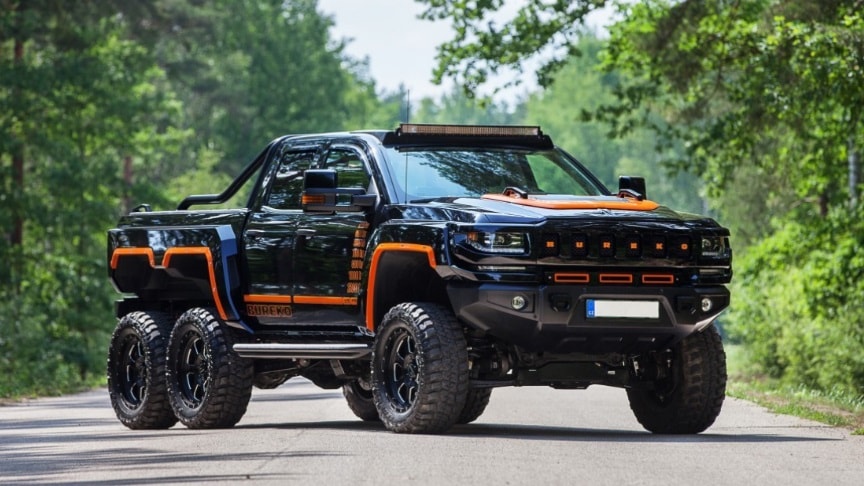 Driving six wheels takes no small amount of muscle, which is no doubt why the Bureko packs GM's 6.2-liter V8 that produces 420 horsepower in stock form. But the Czech outfitter fits superchargers and other upgrades to offer much more: 600, 650, 700, 800, or as much as 1,000 horsepower.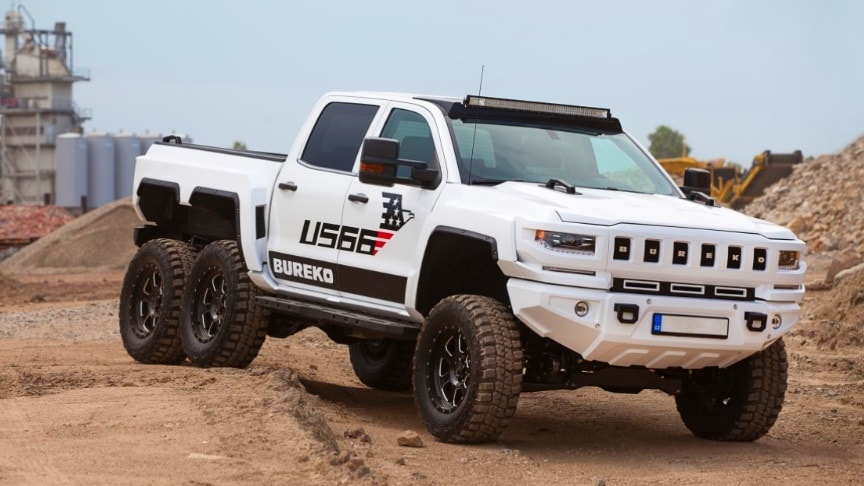 There's even a bored-out 7.0-liter version in the works said to produce 1,200 hp.All models come with an eight-speed automatic transmission and six-wheel drive system , with electronic transfer case and locking differential.
Advertisement
The full four-door crew cab model is over 6-meter long, 2-meter wide and the roof at stands just under 2-meter tall. The weight is listed as a surprisingly modest 2739-kg.The new rear axle in tandem includes pneumatic suspension. All wheels are fitted with 35-inch off-road tires on 20 "wheels.
As for the interior, luxuries are not lacking : remote keyless entry, automatic climate control, electronically adjustable and heated front seats, rear camera viewfinder and Bosé sound system among other comfort elements. Regarding safety, from Burako they offer the possibility of acquiring an optional driving assistance package with automatic emergency braking, parking assistance, frontal crash warning, lane maintenance and automatic lights. The interior is offered in six different designs, with leather or perforated leather.