Rottenkolber Umwelttechnik and Paul Nutzfahrzeuge have developed a lifting and turning device for the standard Deutz TTV 9340 Agrotron for the standard driver's cab.In just 1 minute you can turn the cab from 0 ° – 200 °.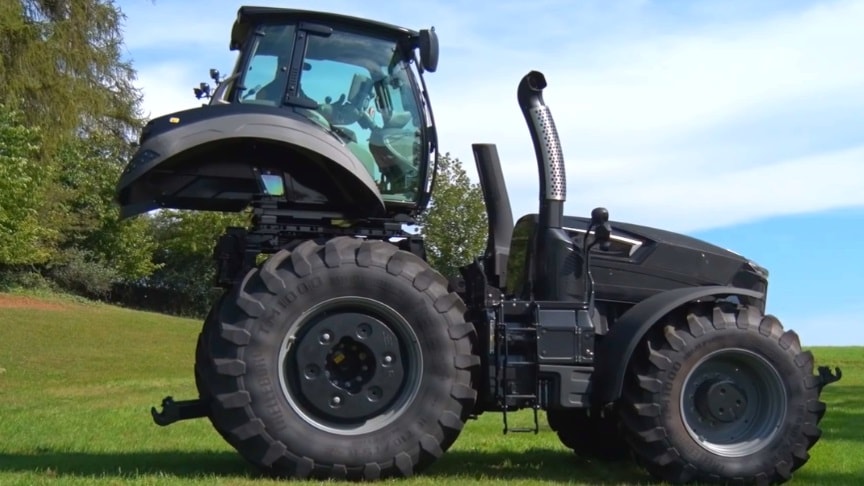 source/image: Rottenkolber Umwelttechnik
The complete driver's cab of the Deutz TTV 9340 Agrotron large agricultural tractor on display in Hanover can be hydraulically lifted, lowered and turned clockwise up to 200 degrees. This means an enormous relief when working with large implements attached at the front and rear of the vehicle.
Furthermore, the new lifting and rotating system provides a major safety advantage, relieves the operator and increases the efficiency during implement operation.Turning around and looking back to monitor the function of the implement is no longer necessary.
Advertisement
Above all in difficult terrain, on contorted landfills or in the forest this is a vitally important advantage as it provides an outstanding protection of the spine and considerably reduces stress on the back and neck muscles.The lifting and rotating system can also be easily dismantled and reused on another Deutz tractor, e.g. if the vehicle is to be sold at a later point of time, or if the agreed repurchase value has to be ensured.