The iTank is powered by an 1490 watt, 60v 26AH Twist and Go System by Doohan that will propel any rider to speed north of 20mph. The 2 speed transmission allows for steep hill climbing with little to no effort. Removable battery for easy charging and range up to 40 miles.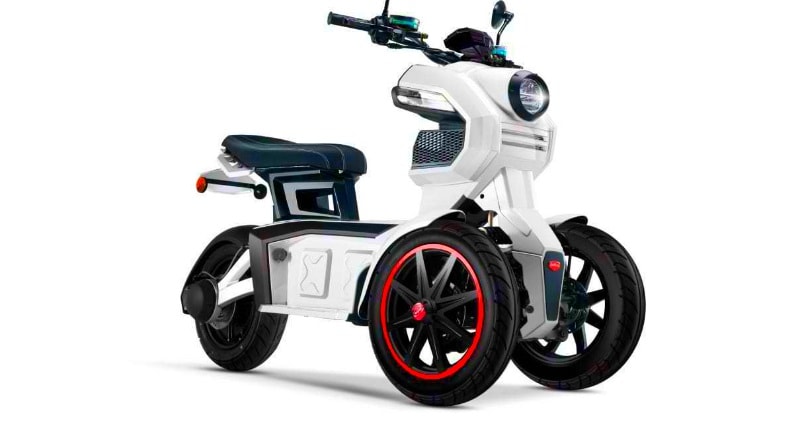 source/image: Doohan Itank
It can carry two passengers at a total weight of 350 lbs. The iTank is easy to use and fun to ride. It's a matter of getting on, twisting the throttle and GO! This electric scooter means you can use it in every aspect of your daily life that requires some mode of transportation.
The iTank can easily replace your car. Simply get on and avoid traffic all together. Arrive at your destination sweat-free and invigorated.Power storage is handled by a lithium-ion battery that boasts a 60 Volt, 26 Amp-hour rating.
Advertisement
The charging system can have the battery at max capacity in around 6-to-7 hours.A pair of 160 mm hydraulic disc brakes slow the front wheels with a 190 mm disc to haul down the rear; no fancy ABS or combined brakes, just good old-fashioned control.The brushless, 1490 Watt Bosch Electric Hub Motor does its thing to push the iTank to speeds up to 25 mph with a range up to 40 miles.