The amphibian bus is a project developed by Dutch Amphibious Transport Vehicles (DATV) in Nymegen. Last year was the first amphibian bus for Rotterdam launched, specifically designed for the rough waters in the port.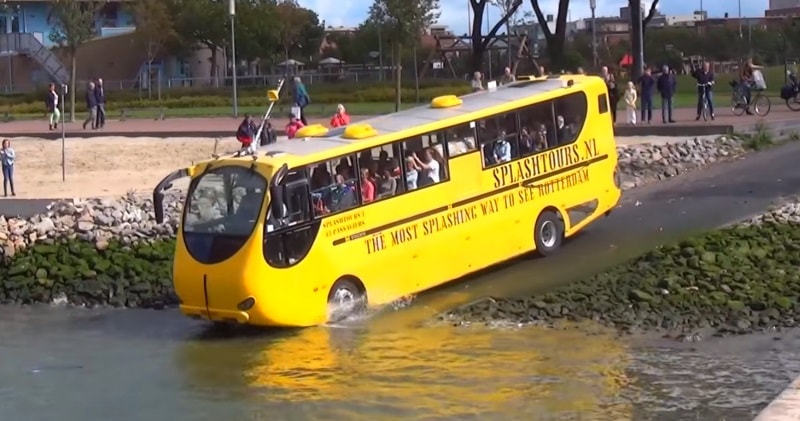 source/image: TreinVideo.nl
Since this week also Amsterdam has an amphibian bus, the Floating Dutchman, a hybrid vehicle using battery power and specifically designed in size to clear the bridges of Amsterdam's canals. It is the only vehicle in the world that is certified to be driven on roads as well as be sailed on water as a seaworthy ship.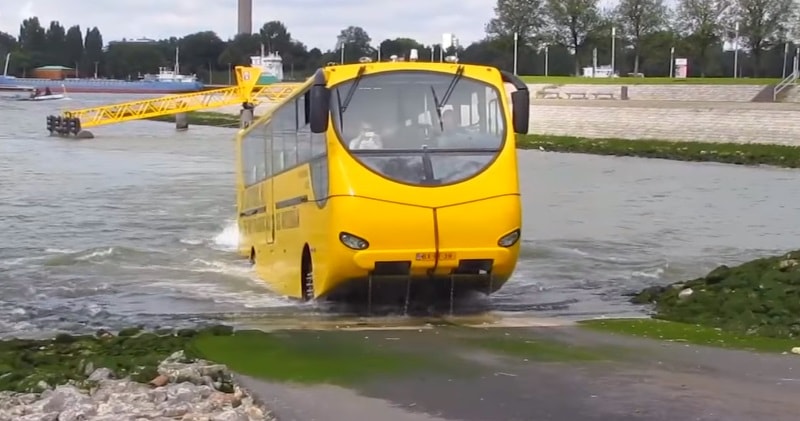 source/image: TreinVideo.nl
The Floating Dutchman was conceived to give the millions of passengers with a minimum transfer time of 5 hours the chance to experience Amsterdam in a spectacular way but also all other Amsterdam visitors can enjoy the splash, of course.
Advertisement
The amphibious bus carries 48 passengers, cruises the canals on battery power and is a partnership between the airport, the city of Amsterdam and a local cruise company.
The swimming boat concept is much like the Duck Tours offered in many U.S. cities. "But our floating is different because it is a luxury touring car and a fully equipped boat.