Watch the enormous efforts entailed by glassmakers as they create an exquisite design piece of BOMMA lighting pendants. Building upon the beauty of the tradition of Czech mouth-blown crystal and enriched it by the superior technology developed in-house, BOMMA is leading Czech lighting manufacturer.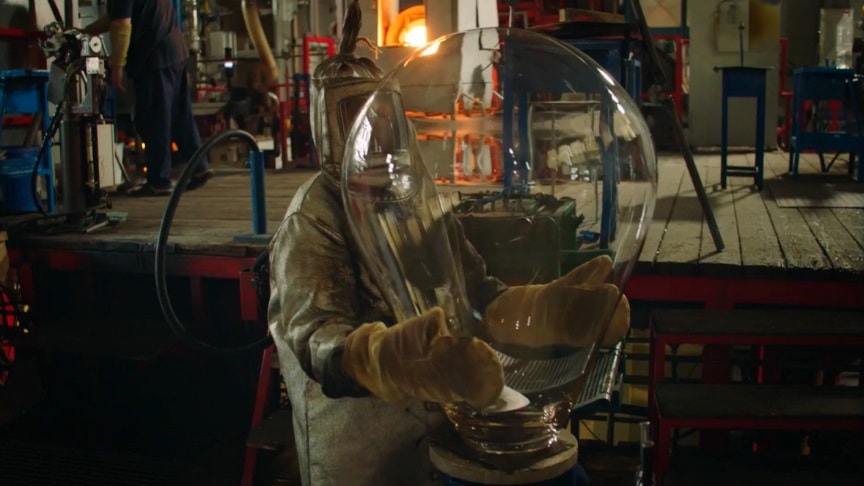 source/image: BOMMA Lighting
These monumental pieces marked Bomma's entry to the world of top-level lighting design and set us on our path. Their sheer weight and size reaches the limits of what can be achieved by free-form mouth blowing.Unique world-wide and displaying the subtle variations of hand craft, these impressive lights embody design simplicity and glassmaking mastery.
The video reveals the care taken by workers to blow and sculpt the glass. The film also highlight the clarity of the crystal, allowing light to cleanly reflect off its shiny surfaces.
Advertisement
Bomma combine delicate, hand blown glass with automatic precise crystal cutting to produce individual pieces on a large scale. A marriage of traditional methods and modern technology.