We teamed up with students from Georgia Tech's colleges of Industrial Design and Music to bring this trick shot machine to life. They built this entire machine from scratch and produced the soundtrack that goes along with it. This project was done in advance of the Globetrotters' games in Atlanta on March 3 and 10.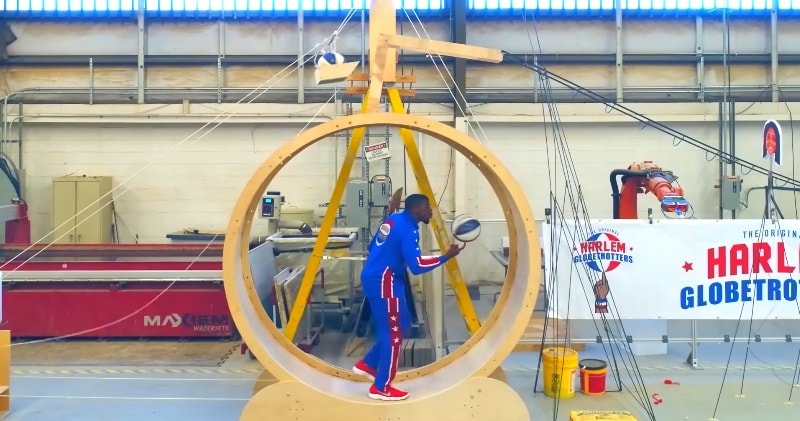 image/text credit: Harlem Globetrotters 
The shot was completed in just a few hours of filming at the school's Digital Fabrication Lab. Harlem Globetrotters star Buckets Blakes, known for amazing trick shots, visited Georgia Tech's campus to make it happen.
"It was amazing to see what these students designed and built. The way the machine sent the ball through the different parts was mesmerizing. It made my job easy!" said Blakes.
Advertisement
The semester-long project involved 34 students building the Rube Goldberg machine, which consisted of 12 different machine complications and culminated in the ball going through the hoop. The accompanying soundtrack was created by students from the College of Music and was set up to play as the ball was going through the various parts of the machine.