The new Koenigsegg Regera features a new robotized door system called 'Autoskin'.The system uses inbuilt hydraulics to open every door on the vehicle, including the front luggage door and the rear engine door.Autoskin allows the owner of the Regera to open and close the front luggage door, the rear engine cover door and both passenger and driver doors by remote control.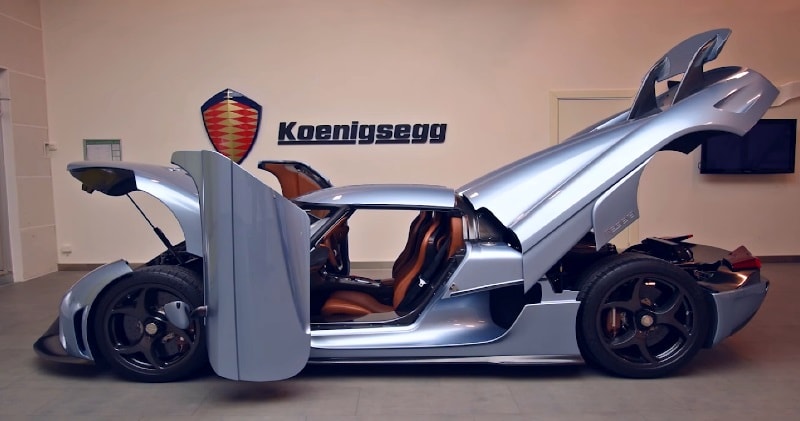 source/image: Koenigsegg
The system uses lightweight hydraulics, soft-close mechanisms and proximity sensors to operate the doors in an effortless, fluid and safe motion that is as practical as it is beautiful.
The Koenigsegg Regera combines a powerful twin-turbo V8 combustion engine with three electric motors and cutting edge battery power via new powertrain technology called Koenigsegg Direct Drive. This revolutionary technology removes the traditional gearbox, making the car lighter and more efficient.
Advertisement
Koenigsegg says this is "the most powerful electrical motor set-up in production car history" that provides 0-100 km/h acceleration in 2.8 seconds and and 3.2 seconds between 150 to 250 km/h and under 20 seconds from 0 to 400 km/h.