I've never been that impressed with the robot tech and the progress made… but this vid blows that attitude out of the water.Holy moly this is impressive and frightening at the same time.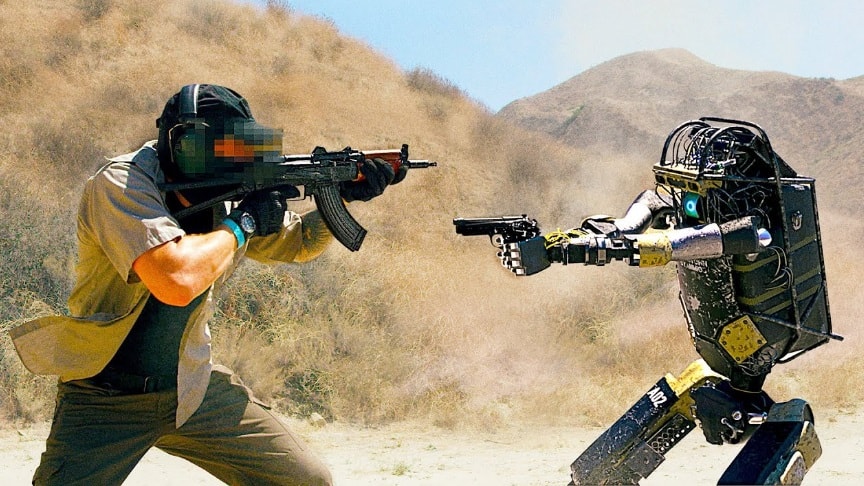 A new parody video has emerged that terrifies people who first see it into thinking the robot apocalypse is closer than we think.
It's a Bosstown Dynamics video by Corridor Digital and it shows a military-trained robot shooting people, getting knocked over and jumping back to continue shooting, and finally racing off with its robot pet to safety.
Advertisement
The team used some pretty simple tools to create a CGI version of Boston Dynamic's Atlas robot, but it looks so good a bunch of people have been fooled into thinking its a real robot.