Project Pelican drone by MAVLab TU Delft envisions a drone that can autonomously scan lakes and waters, determine if there is a potential for harmful algae, and take a sample by diving into the water. The sample is returned to a flow-cytometer which within minutes analyzes and uploads the results to a website.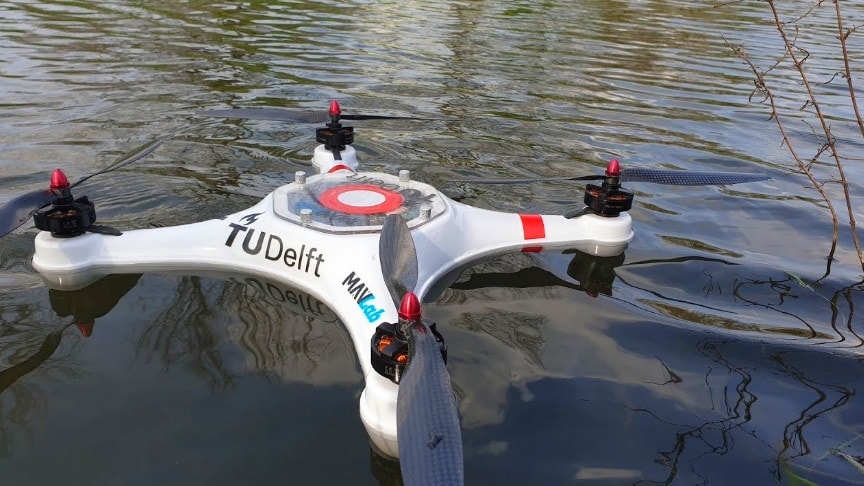 source/image: MAVLab TU Delft
The drone has a hyperspectral camera to take aerial shots to determine where the samples need to be taken. Pelican returns the sample to a flow-cytometer to analyze it within minutes.
Tens of thousands of microorganisms are scanned and thousands photographed within a few minutes. These data are automatically processed and uploaded to an online portal. This process prevents deterioration of the sample as far as possible. After returning the drone charges itself on a charging station.
Advertisement
The drone can currently only take samples from the surface, but the intention is for the drone eventually to be submersible. The problem of blue-green algae is the specific object of this project, but the technology has a wide range of applications.