The RAPIDE 3 is designed to tilt into turns for optimal traction and balance even with a full load, making cornering as effortless and stable as possible, even at high speeds.In order to carry a heavy payload and maintain maneuverability, we created at delta configuration 3 wheeled chassis which provides minimal footprint while maximizing payload.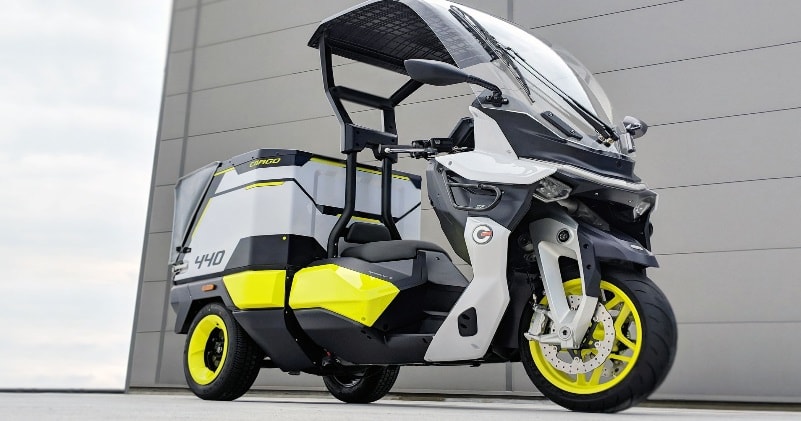 source/image: rapide3
The Rapide 3 is designed for commercial delivery and fleet use applications. The front of the vehicle has been designed to bend in curves up to 42 degrees, while the 12-inch steel rear wheels in place, and it can carry a maximum payload of 200 kg or 440 liters of capacity.
source/image: rapide3
The electric cargo scooter is 2,500 mm long and 940 mm wide, has an empty weight of only 250 kg and a turning circle of 2,600 mm,it has a top speed of 95 km/h with a range of up to 105 km from its 5.2 kWh battery. The rider is protected from the elements by a windscreen with windshield wipers and anti-UV top awning.
Advertisement
The single-speed transaxle and powerful torque from the brushless IPM motor makes the RAPIDE 3 easy to operate with the advantage of regenerative braking and instant response for acceleration.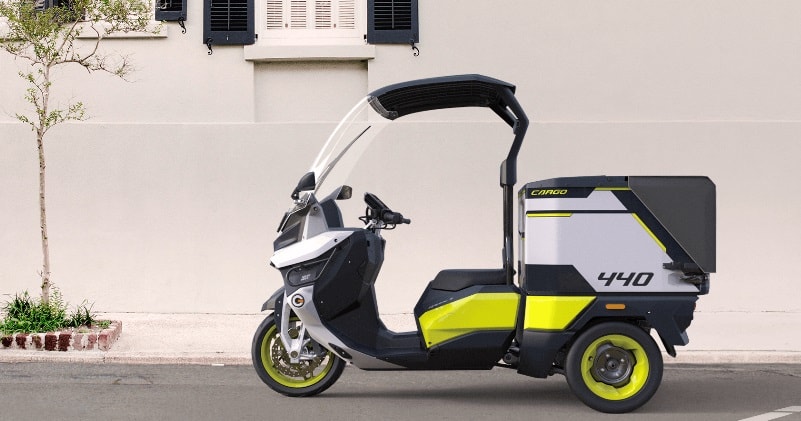 source/image: rapide3
RAPIDE 3 is equipped with an intuitive and intelligent interface that puts vital information at your fingertips.Through the app all of RAPIDE 3's data can be monitored and preventive maintenance scheduled.To ensure that your E-Scooter is ready when you are, GAIUS has enabled fast charging to 80% in just 15 minutes using a battery that is rated to last over 8 years of fleet operation.