The TopChair-S electric wheelchair promises absolute freedom in the every-day transportation of people with disabilities or serious kinetic problems, without the need for an escort.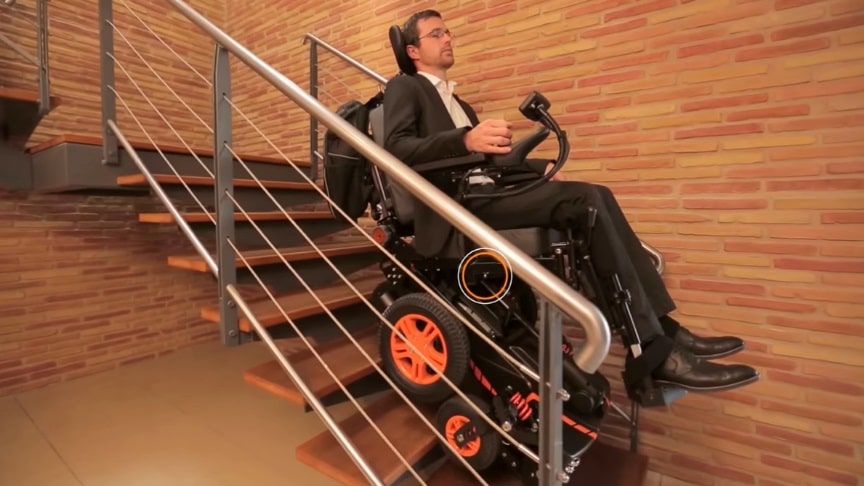 source/image: TopChair
The only Stair Climbing Wheelchair capable of going up and down straight stairs and pavements / side walks without assistance.An innovative Power Wheelchair whith a Stair Climbing mode.
The TopChair-S automatically detects the start and end of a staircase or similar obstacle, and can maneuver steps that are up to 20 cm in height and at a maximum pitch of 35 degrees. It ascends stairs in reverse and descends face-forward, all while keeping the occupant at a level horizontal angle.
Advertisement
It features an adjustable joystick along with an LCD screen that can be used for carrying out various functions.Two 60-A/h batteries are used for providing power and on a single charge the chair is capable of covering a distance of about 22-28 miles at a speed of 6mph. The two 400-watt motors are used for driving the tracks while two 35-watt motors are used for powering the wheels.