Neematic is built on unique frame design — lightweight yet most durable. The top quality tubular frame is built to be robust and maintain a clean and minimal look.The tubular frame characterizes the clean and minimal look of the Neematic.
The mid-drive motor is placed at swing arm pivot point and delivers top suspension performance as well as low center of gravity.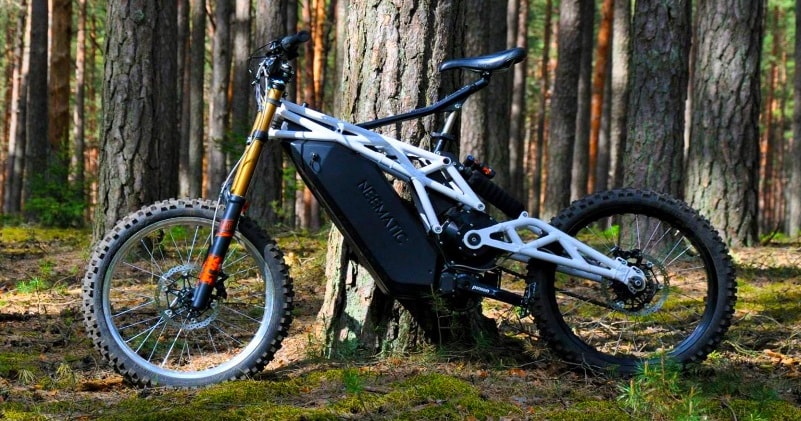 With mid-drive motor concept Neematic minimizes wheel sprung mass which gives excellent off-road performance at any speed.
Advertisement
A permanent-magnet brushless outrunner motor delivers Neematic 15 kW max power, an unmatched capacity.Riders will be able to reach top speeds of 80 km/h (50 mph), and enjoy up to a 100 km (60 miles) range with a single charge.
Neematic runs on the latest tech Lithium-ion 2.2 kWh battery pack. It delivers up to 100 km range and enables the motor for maximum torque.Battery is quickly removable and charges fully in 2.5 hours using a standard socket.