The truck is unique in that it is the first autonomous vehicle designed from the ground up instead of converting existing model. The truck does not have a cab.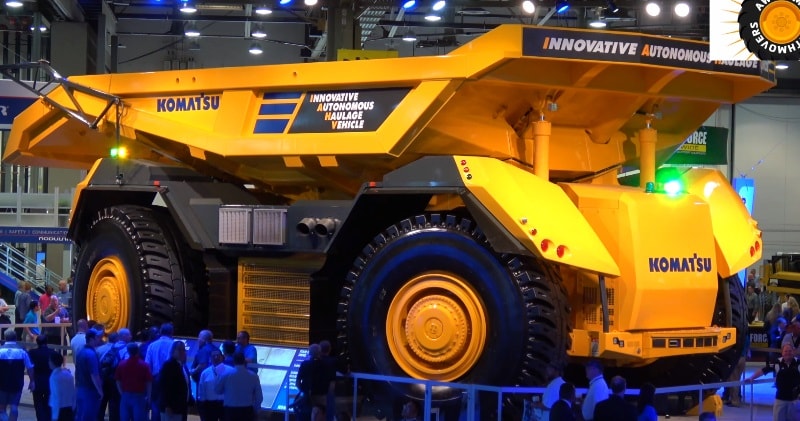 source/image: Awesome Earthmovers
Komatsu was able to design the new autonomous truck so that weight was evenly distributed between all four wheels,allowing it to maximize its payload – over 250 tons – which in turn means less trips back and forth to be emptied.
Each autonomous dump truck is equipped with vehicle controllers, a high precision GPS system, an obstacle detection system and a wireless network system.
Advertisement
These features allow the dump truck to safely operate though a complex load, haul and dump cycle and to integrate with the dozers, loaders and shovels that are also part of the autonomous system.
The Autonomous Haulage System (AHS) allows unmanned operation of ultra-class mining trucks.It has a power output of 2014kW, a maximum speed of 64 kilometres per hour, and measures 15 metres in length and 8.5 metres in width.